Now you can delete sent messages in WhatsApp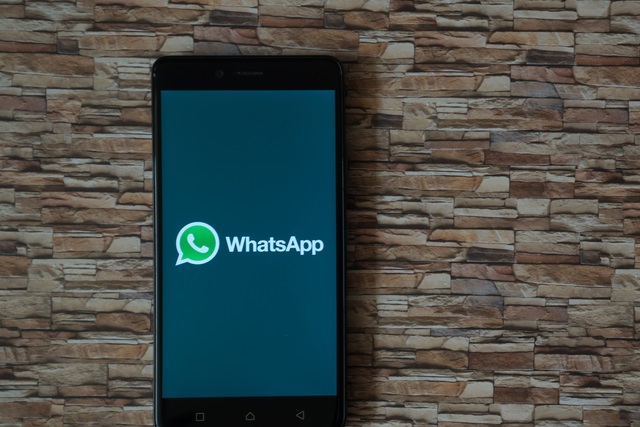 It's a feature that users have been practically begging for forever. It's a feature that has been rumoured as being in the works for quite some time, and tested for a number of months. Now it has finally arrived. You can, at long last, delete sent messages in WhatsApp thanks to "Delete for everyone."
Whether you've sent a message in anger, under the influence, or just by mistake, there are numerous reasons for wanting to erase a message you've sent. While the ability to recall or revoke messages will be welcomed, it may well not go quite as far as people had been hoping.
See also:
There are two key limitations to the feature. The first is that it is not possible to secretly delete a message. While the text of a message can be erased, the recipient -- or former recipient -- will be able to see that the message has been deleted. The second thing to bear in mind is that there is a time limit for the deletion of messages -- and it's just seven minutes.
Over on the WhatsApp help pages, the feature is explained:
Deleting messages

You can delete messages for everyone or just for yourself.

To delete messages for everyone

Deleting messages for everyone allows you to delete specific messages you have sent to either a group or an individual chat. This is particularly useful if you sent a message to the wrong chat or if the message you sent contains a mistake.

Messages you successfully delete for everyone will be replaced with "This message was deleted" in your recipients' chats (*). Similarly, if you see "This message was deleted" in a chat, it means that the sender deleted their message for everyone.

You can only delete messages for everyone for up to seven minutes after sending. Once seven minutes have passed, there is no way to delete messages for everyone. To delete messages for everyone:

Open WhatsApp and go to the chat containing the message you wish to delete.
Tap and hold the message. Optionally, tap more messages to delete multiple messages at once.
Tap Delete at the top of the screen > Delete for everyone.
The feature is rolling out to all users right now.
Image credit: Pe3k / Shutterstock