Google launches Poly, a 3D object and scene library for AR and VR creators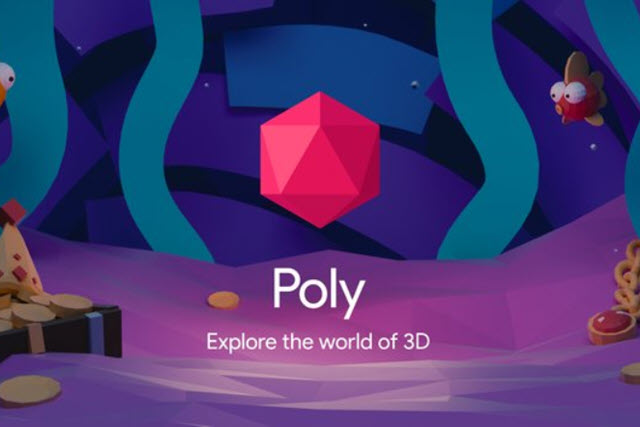 Google has today unveiled a new library for virtual and augmented reality creators. Poly is home to all manner of 3D objects and scenes that can be dropped into apps and games.
At the moment Google says there are "thousands" of free models available to download, but the company will be hoping for this to expand massively. Poly is integrated with Tilt Brush and Blocks, and has been designed with a range of VR headsets and phone-based AR systems in mind.
Everything that's to be found in Poly is not only free to use, but is free to be edited and tweaked as necessary. Any edits -- or remixes -- are automatically republished with the relevant credits and links added. It's a system that will be welcomed by developers looking to create AR and VR games and apps, as it simplifies the creation process massively.
Google's Andrea Zvinakis, product manager of Poly, says:
Search thousands of free models for use in your AR or VR apps, including everything from a rocket ship to a synthesizer to an ice cream cone. Found a robot you like, but need it with four arms instead of two? You can remix many of the models you find. Click "like" to import a remixable object into Tilt Brush or Blocks and make changes; Poly will automatically credit and link to the original creation when you publish your remix.
You can find out more at poly.google.com, and sign up to preview the API.