Dashlane 5 and 1Password 7 support Face ID -- which password manager will you choose?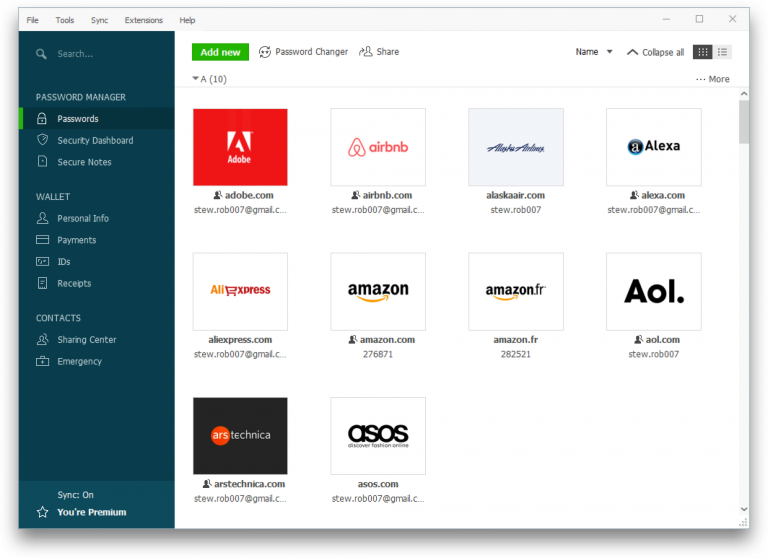 Using more than one password is somewhat essential. Remembering all your passwords is a lot trickier. Remembering them and keeping them safe is even tougher.
There are plenty of password managers out there, but which one do you choose? We're big fans of 1Password, primarily due to the seamless cross-device synchronization.
Using a dedicated password manager offers a number of advantages. Every time you create a website login, the password is saved to your manager. If you need to create a secure password, it can do this too. Next time you open your smartphone, you'll find your password has appeared automatically, making it super-easy to login to website.
We go far further with our password manager. You can use it to store serial codes for your applications, making them easy to find in future if you need to re-install your software. You can also store personal information, such as your identity. Quick access to passport information could be essential if you lose your password on vacation.
1Password 7 for iOS was released yesterday and it was a big release for the iPhone X. The new version will enable you to access your passwords from your Face ID. A new Quick Copy feature makes it easy to find and paste your login/pass information from 1Password, without having to go to and from the app each time. The entire app is now 33 percent faster and the way you access your Favorites has been re-worked to make it easier to access the information you require.
Dashlane 5 was also released yesterday and is another password manager of choice. With this latest release, you can install an extension in Edge on Windows 10 and your Chromebook. Dashlane also supports login by Face ID on your iPhone X, while two-step authentication has been booster with Intel's Software Guard Extensions. While 1Password for iOS was updated yesterday, the Dashlane 5 improvements were implemented across all its apps.
Both 1Password 7 and Dashlane 5 are subscription based. An individual monthly 1Password subscription starts at $2.99, but Dashlane has a free version, although you'll find your passwords are limited to a single device (no device synchronization). If you want to move up, the Dashlane monthly subscription starts at $3.33 for a single user.
Download 1Password 7 for iOS. Dashlane 5 is available for Windows, Mac, iOS and Android.