AMD and Intel join forces for exciting new processors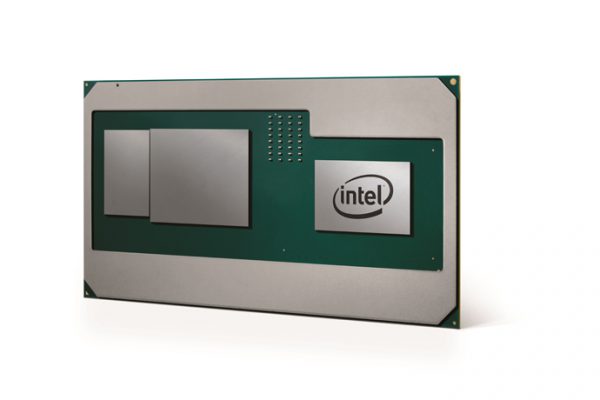 Coke and Pepsi. Ford and Chevy. Intel and AMD. These are examples of competing products where consumers are often very passionate. For instance, I would refuse to own a Chevy or a General Motors vehicle based on my love for Ford. I have a similar feeling for AMD, although I have strayed to Intel for my PC builds on occasion.
Having competing companies work together is almost sacrilege, but not unprecedented. Bill Gates, father of Windows, now uses Linux by way of Android. Apple Music is available for Android. And now, the unthinkable has happened. AMD and Intel are partnering on chips that will marry Radeon GPU technology with high-end Core processing units.
AMD explains that it has "designed a semi-custom graphics processor unit (GPU) that will be integrated into a new Intel multi-chip processor package. The new product, designed by Intel, integrates an Intel Core processor, semi-custom Radeon graphics chip, and second generation High Bandwidth Memory (HBM2) into a single package."
ALSO READ: Intel officially announces 8th Gen Core desktop processors
"At the heart of this new design is EMIB, an intelligent bridge that allows heterogeneous silicon to quickly pass information in extremely close proximity. EMIB eliminates height impact as well as manufacturing and design complexities, enabling faster, more powerful and more efficient products in smaller sizes. This is the first consumer product that takes advantage of EMIB. Similarly, the power sharing framework is a new connection tailor-made by Intel among the processor, discrete graphics chip and dedicated graphics memory. We've added unique software drivers and interfaces to this semi-custom discrete GPU that coordinate information among all three elements of the platform," says Intel.
This partnership is the type of thing dreams are made of. AMD makes great processors, but from a performance perspective, Intel often beats them. With that said, Intel has no answer to NVIDIA on the GPU front, while AMD APU products are exceptional. These new chips have the potential to finally deliver single chip gaming performance on notebooks, tablets, and all-in-one desktops. How cool would it be to see one of these chips in a future Surface Pro or iMac?
My only big concern is Linux. Intel processors work great on operating systems that use the Linux kernel, but discrete graphics such as those from AMD can be problematic. While I am sure Windows driver support will be superb, I worry that Linux support will not get a big focus. With that said, Intel has long been a Linux proponent, so I am hopeful that these chips will be well supported from day one.
Are you excited about this unholy matrimony? Tell me your thoughts in the comments below.