Roku's latest remote can control more of your home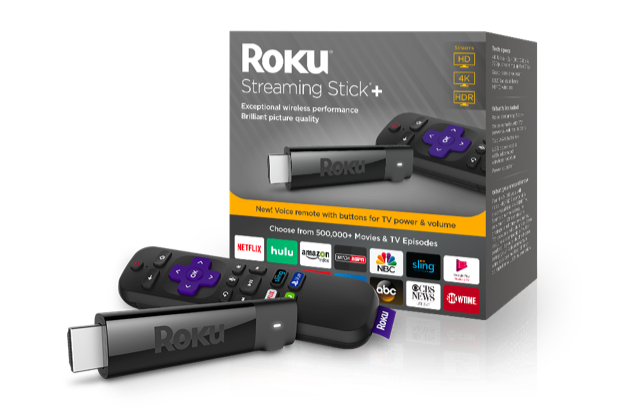 If you aren't using a Roku then you may be missing out on something special. The tiny streaming device has many features such as Netflix, Hulu and hundreds of other apps, including music ones.
There is, however, much more that can be done if you integrate other products into the entertainment setup, but that can get pricey when you begin bringing in other products to control different items. It could also mean you regularly having to reach for other remote controls.
The latest Roku products released last month, Roku Streaming Stick, Streaming Stick+ and Roku Ultra, come with a more advanced remote that may be able to replace your existing TV one. It not only includes great features like voice search, but also contains two new buttons that can control the power and volume for your TV set.
However, for those with questions about running the sound through alternative devices to the TV, Roku has clarified that this is also possible. If you are using an AV receiver or soundbar you can turn the sound up and down. The catch is that your device must work with HDMI CEC. Roku explains "In these cases, your Roku Enhanced Remote can indirectly control volume for your AVR or sound bar. For this to work, all your devices connected via HDMI must support HDMI CEC and it must be enabled on all devices. To learn if your TV, AVR or sound bar supports this technology refer to the device's documentation. Be aware that manufacturers may refer to HDMI CEC by a different name."
Speaking about the latest remote's capabilities, Roku says "Now you have a free hand for your favorite movie snack (mmm Milk Duds)! Click here to learn more about controlling other devices and the simple setup."
The new Roku devices with the advanced remote are available now so if you don't have one yet then it may be time to consider it, or perhaps it's time to upgrade an existing player. The remote is not available to buy separately.