Thinkware F800 Pro dash cam now available in US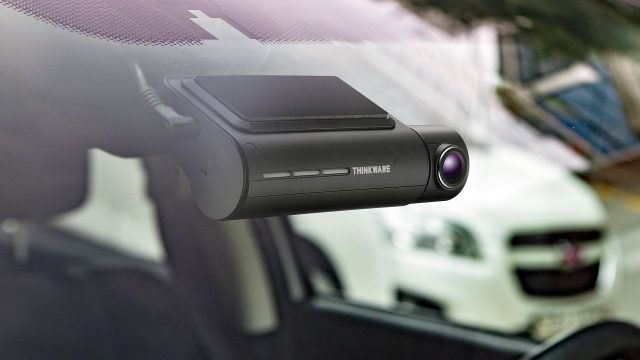 The F800 is an impressive dash cam, but it is not the ultimate high-end model that Thinkware has to offer. The F800 Pro is actually the one that sits at the top of the range, and, if you haven't heard of it before, that's likely because it hasn't been offered in the US or Canada so far.
That changes starting today, as Thinkware announces that the F800 Pro is now available on Amazon and through major automotive retailers. Its latest flagship has the price tag to match its aspirations, being available from $329.99.
For the money, you get the front module F800 Pro, which includes a 32GB microSD. To step up to the version which includes a rear module you need to shell out $429.99; it too gets a 32GB microSD. The latter has a clear advantage in terms of coverage and you get the footage synced automatically.
Regarding the F800, Thinkware says that the F800 Pro improves upon the other model by adding support for Thinkware Cloud, "which includes features such as geo-fencing, locate vehicle and driving impact notification." For that, you'll need to hook up the F800 Pro to a hotspot.
Thinkware says that the geo-fencing feature lets you know when the car (obviously, with the F800 Pro inside) is in a specific area, which can be useful if you want to know if the driver reached their destination, for instance. Locate vehicle lets you find out, using the F800 Pro's built-in GPS, exactly where the car is.
With impact notifications, the user gets a push notification on the phone if the camera senses an accident. The F800 Pro has a sensor to help detect collisions, which is also used to provide driving assistance systems, like lane departure warning and front vehicle departure warning.
Thinkware says that the F800 Pro also gets a new energy saving mode that kicks in when the car is parked, which is said to reduce power consumption by a third (presumably, compared to the F800).