Get 'Windows 10 for Enterprise Administrators' ($36 value) FREE for a limited time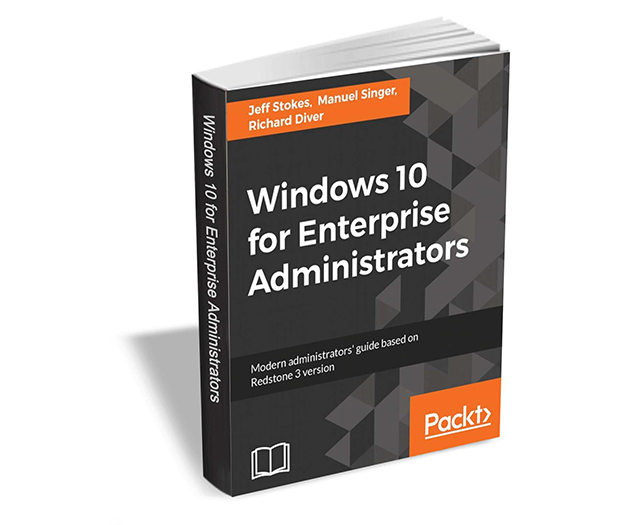 Learn the art of configuring, deploying, managing and securing Windows 10 for your enterprise.
Microsoft's launch of Windows 10 is a step toward satisfying the enterprise administrator's needs for management and user experience customization. This book provides the enterprise administrator with the knowledge needed to fully utilize the advanced feature set of Windows 10 Enterprise.
What You Will Learn:
Understand the remote access capabilities
Use third-party tools to deploy Windows 10
Customize image and user Interface experience
Implement assigned access rights
Configure remote administration
Manage Windows 10 security
Work with Azure AD and Intune management
Windows 10 for Enterprise Administrators, usually retails for $36, but BetaNews readers can get it entirely free for a limited time.
All you have to do to get your copy for free is go here, enter the required details, and click the Download Now button.
The offer expires on December 8, so act fast.