Was the PC's death fake news? More consumers want laptops than smartphones on Black Friday 2017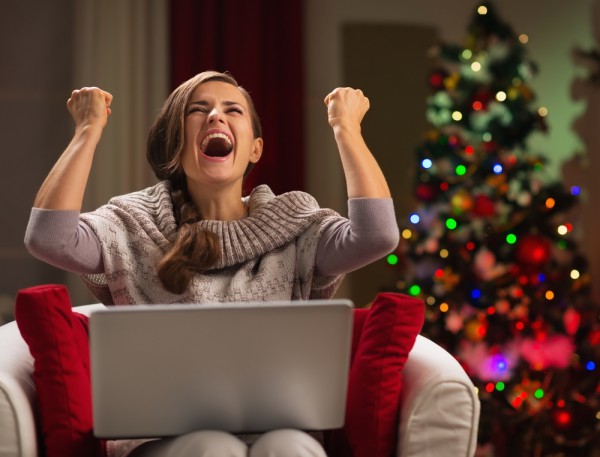 Next week is one of my favorite holidays -- Thanksgiving! I'm not gonna lie, I like to eat, and since this is a day dedicated to chowing down on some good food, I am beyond excited! Oh yeah, it is also a day in which we spend time with family and reflect on all the things for which we are thankful.
Once the eating is done, the shopping begins. What used to just be "Black Friday" now begins the night before on Thanksgiving -- sacrilege to some. Yeah, while still digesting turkey and stuffing, consumers will queue up in front of stores such as Best Buy, Target, and Kohl's to take advantage of some deep discounts. Surprisingly, according to a new survey, technology devices are not the most wanted products. Actually, clothing seems to be what many people want most. Make no mistake, however -- products like televisions, laptops, and smartphones will be very popular on Black Friday too.
"Black Friday shopping is more popular than ever, with more than three-quarters (79 percent) of Americans saying that they plan to spend the day after Thanksgiving buying gifts. Additionally, almost half (44 percent) revealed that they plan to camp out to get the best deals on laptops (22 percent), TVs (21 percent) and housewares (20 percent). The national survey was fielded among 1,034 adults and 507 teens by Propeller Insights on behalf of Ebates, a leader and pioneer in cash back shopping and subsidiary of the global internet services company Rakuten," says Ebates.
The company further says, "Adults and teens agree that clothing is the number one item they plan to buy on Black Friday (39 percent for adults and 49 percent for teens). Women will buy more clothing than men, with 51 percent of adult women choosing clothing as the number one item they'll buy on Black Friday and 61 percent of teen girls also choosing it. Only 27 percent of adult men and 33 percent of teen boys chose clothing."
Which item are you planning to
purchase on Black Friday?

Percent of adults
who said this

Percent of teens who
said this

1. TV
33 percent
21 percent
2. Toys
30 percent
21 percent
3. Laptops
32 percent
38 percent
4. Smartphone
28 percent
32 percent
But OK, this is BetaNews -- we aren't passionate about clothes -- tell us about tech! Ebates shares the above four categories. While not all toys are tech-related, many are nowadays. Televisions take the top spot, which surprises me a bit, although low-cost 4K offerings are likely sparking that interest.
Shockingly, laptops are more sought after than smartphones -- by both teens and adults -- while tablets don't even crack the top four! Maybe all that talk from pundits about the "Post-PC" era was nonsense after all. Look, I get it, you can do a lot on a smartphone nowadays. For optimal productivity, however, whether running Windows, macOS, or Linux, nothing beats a good ol' PC. As much as Tim Cook want's to make the iPad Pro a laptop replacement, that is just not happening anytime soon. Sorry.
What tech items will you be targeting on Black Friday 2017? Please tell me in the comments below.
Photo credit:  Alliance / Shutterstock