FCC could repeal net neutrality rules in December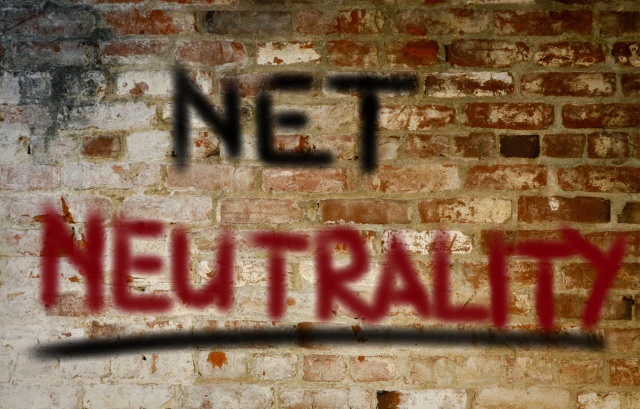 It is fair to say that many people want the net neutrality rules implemented during the Obama administration to stay in place. Even major tech companies support them. But not everyone feels the same -- just ask telecommunications companies what they think about it.
The Trump administration is among the main opponents, with FCC Chairman Ajit Pai spearheading the efforts to repeal the rules. Today, the federal agency announces it's shared a draft, called Restoring Internet Freedom Order, that aims to do just that.
In the statement released by the FCC, Pai says that while the framework set by former president Bill Clinton and a Republican Congress "gave us an Internet economy that became the envy of the world," the new rules "depressed investment in building and expanding broadband networks and deterred innovation."
Pai says that the new draft aims to drop "this failed approach" for a "longstanding consensus that served consumers well for decades." What the FCC would do is tell ISPs to be "transparent about their practices" and leave "federal government's most experienced privacy cop, the FTC, back on the beat to protect consumers' online privacy."
What Pai does not address in this statement are concerns that it will be much more difficult for some companies to compete in a market when they are going up against giants in the field that can afford to speed up certain services that pay for this privilege.
Pai only says that "consumers [would be able to] buy the service plan that's best for them and entrepreneurs and other small businesses [would] have the technical information they need to innovate." How much of that is realistic is up for debate, seeing as major companies, that are not called Verizon or AT&T, are fine with net neutrality.
This plan to repeal the net neutrality rules set by the Obama administration has a very good chance of approval though, despite indication that consumers are against a repeal. As noted by Reuters, there are three Republican and two Democratic commissioners, and it does not take long to realize that the former will support the administration's stance on this -- President Trump himself called these rules a "power grab" by his predecessor.
Pai will release his proposal on November 22. It will be subjected to a vote on December 14.
Image credit: Krasimira Nevenova / Shutterstock