Google finally fighting faux family-friendly YouTube videos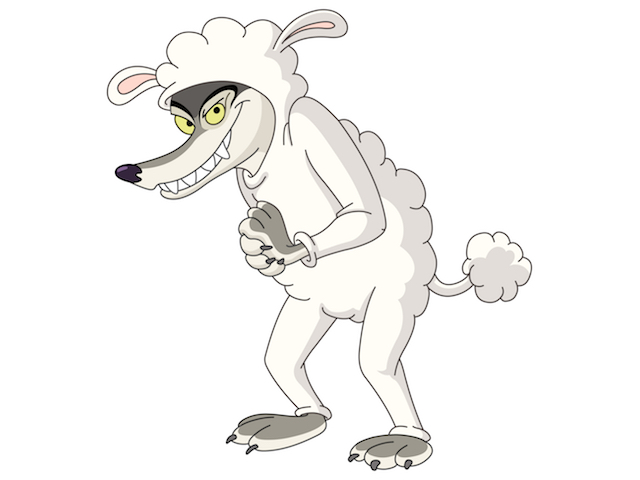 YouTube is an amazing place to consume media. There is great family-friendly content from people like iJustine and Rosanna Pansino, for instance. Unfortunately, there is another side of Google's video site, where people such as Pewdiepie and Leafy post racist and sexist content. For parents, it can be quite difficult to know which videos are appropriate for children. Sometimes adult content can even show up in the YouTube Kids app.

To make matters worse, some content creators have been disguising adult-themed videos as being family-friendly -- a wolf in sheep's clothing, if you will. For instance, what may appear to be a video about Spider-Man and Elsa from Disney's Frozen, can quickly morph into a video about feces and hypodermic needles. I kid you not -- there are some truly bizarre videos designed to exploit children on YouTube nowadays. It is being referred to by some as "Elsagate," and this excellent video does a great job of explaining the growing phenomenon. Sadly, these weird videos generate a lot of revenue too, leading to copycats. Thankfully, Google has apparently had enough, as it now vows to crack down on adult content that masquerades as being family friendly.
"In recent months, we've noticed a growing trend around content on YouTube that attempts to pass as family-friendly, but is clearly not. While some of these videos may be suitable for adults, others are completely unacceptable, so we are working to remove them from YouTube," says Johanna Wright, Vice President of Product Management at YouTube, Google.
Wright also says, "Across the board we have scaled up resources to ensure that thousands of people are working around the clock to monitor, review and make the right decisions across our ads and content policies. These latest enforcement changes will take shape over the weeks and months ahead as we work to tackle this evolving challenge. We're wholly committed to addressing these issues and will continue to invest the engineering and human resources needed to get it right. As a parent and as a leader in this organization, I'm determined that we do."
How will YouTube accomplish its goal of minimizing this faux family-friendly content? Google provides five objectives below.
Tougher application of our Community Guidelines and faster enforcement through technology: We have always had strict policies against child endangerment, and we partner closely with regional authorities and experts to help us enforce these policies and report to law enforcement through NCMEC. In the last couple of weeks we expanded our enforcement guidelines around removing content featuring minors that may be endangering a child, even if that was not the uploader's intent. In the last week we terminated over 50 channels and have removed thousands of videos under these guidelines, and we will continue to work quickly to remove more every day. We also implemented policies to age-restrict (only available to people over 18 and logged in) content with family entertainment characters but containing mature themes or adult humor. To help surface potentially violative content, we are applying machine learning technology and automated tools to quickly find and escalate for human review.
Removing ads from inappropriate videos targeting families: Back in June, we posted an update to our advertiser-friendly guidelines making it clear that we will remove ads from any content depicting family entertainment characters engaged in violent, offensive, or otherwise inappropriate behavior, even if done for comedic or satirical purposes. Since June, we've removed ads from 3M videos under this policy and we've further strengthened the application of that policy to remove ads from another 500K violative videos.
Blocking inappropriate comments on videos featuring minors: We have historically used a combination of automated systems and human flagging and review to remove inappropriate sexual or predatory comments on videos featuring minors. Comments of this nature are abhorrent and we work with NCMEC to report illegal behavior to law enforcement. Starting this week we will begin taking an even more aggressive stance by turning off all comments on videos of minors where we see these types of comments.
Providing guidance for creators who make family-friendly content: We've created a platform for people to view family-friendly content -- YouTube Kids. We want to help creators produce quality content for the YouTube Kids app, so in the coming weeks we will release a comprehensive guide on how creators can make enriching family content for the app.
Engaging and learning from experts: While there is some content that clearly doesn't belong on YouTube, there is other content that is more nuanced or challenging to make a clear decision on. For example, today, there are many cartoons in mainstream entertainment that are targeted towards adults, and feature characters doing things we wouldn't necessarily want children to see. Those may be OK for YouTube.com, or if we require the viewer to be over 18, but not for someone younger. Similarly, an adult dressed as a popular family character could be questionable content for some audiences, but could also be meant for adults recorded at a comic book convention. To help us better understand how to treat this content, we will be growing the number of experts we work with, and doubling the number of Trusted Flaggers we partner with in this area.
Will Google ever totally rid its video site of these deplorable videos? No, not entirely. However, if the company is serious about cleaning things up, and it sticks to the aforementioned five pillars, we should hopefully see a big decrease. Look, no one wants YouTube to be entirely PG rated -- adults use the site too -- but children should never be exploited in such a way, and Google deserves major kudos for finally owning up to the site's deficiencies.
Have you ever experienced one of these strange videos that appeared to be family-friendly but then wasn't? Tell me about it in the comments below.
Photo credit: Yayayoyo/ Shutterstock