3 clever gift ideas using Raspberry Pi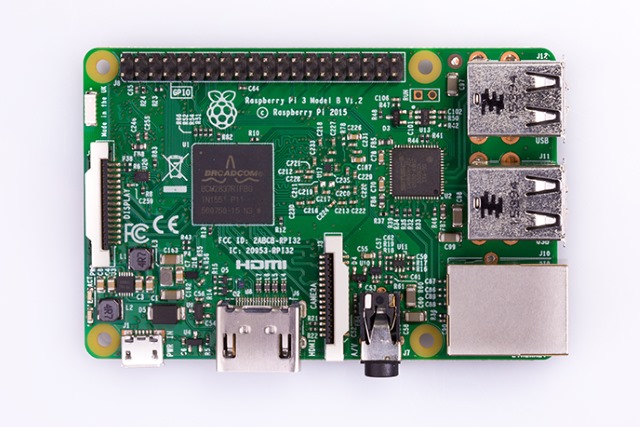 While thoughts of savory roast turkey and green bean casserole may come to mind when you hear mention of Raspberry Pi this holiday season, the credit card-sized computer is more likely to make you drool over techie gift ideas.
If you want to get creative with your gift-giving this year -- and impress your friends and family with your technical skills -- consider tackling one of these projects that are perfect for RasPi beginners. From AI-enabled teddy bears to mini retro game arcades, these are memorable gifts that anyone would be happy to find under the tree.
SEE ALSO: Beautiful blue Raspberry Pi 3 goes on sale, but you (probably) can't buy it
What is Raspberry Pi?
Palm-sized and proportionately powerful for around $35, the latest model, Raspberry Pi 3, is a single-board Linux computer with integrated Wi-Fi and Bluetooth. It can be connected to a flat-screen TV, wireless keyboard, mouse, SD card and USB power supply to make a truly portable computer capable of playing movies or casual games, displaying photos, creating documents for novel writing, or streaming music. Engineered by the UK's Eben Upton with the Raspberry Pi Foundation, it started out as an educational tool for engaging kids in computer science and programming, but has blossomed into a great way to play for people of all ages.
Gift Ideas Using Raspberry Pi
With this kind of flexible tech and some of your own creativity, you can create an array of memorable gifts. Plus, you can spend some time together as a family learning something new -- and fun, too. Note: Each of these internet of things projects will probably take two to three hours for assembly, installation and configuration. They range in cost from $40 to $350, but with some resourcefulness, most can be reduced in cost by using your own or used hardware. 
Make your own voice-controlled assistant. Blow the minds of friends and family when you give them a handmade version of a Google Home device. For around $35 (the cost of the RasPi 3), you get all the functionality of Google Assistant, plus the ability to add your own questions and answers. Google's AIY Projects Voice Kit comes with all the components you need (except the RasPi 3), including a speaker, microphone, and a stylish cardboard cube that you can decorate or leave in its unabashed simplicity. Take this project to the next level by placing it into anything to make a unique assistant -- an upcycled camera in the living room, a tissue dispenser in the bathroom, an old-fashioned radio microphone in the den, a bedroom lamp, or a cookie jar in the kitchen, for example.
Up your (arcade) game. Give your kids a desktop-sized game arcade you made yourself -- or with help from them. Colorful and delightfully retro, the Picade kit comes with a joystick, video screen, push buttons, black powder-coated cabinet panels, and everything else you need (except RasPi 2 or 3 and a wireless keyboard). For around $300, this project will bring many hours of fun -- from building it and gifting it to beating each other's scores.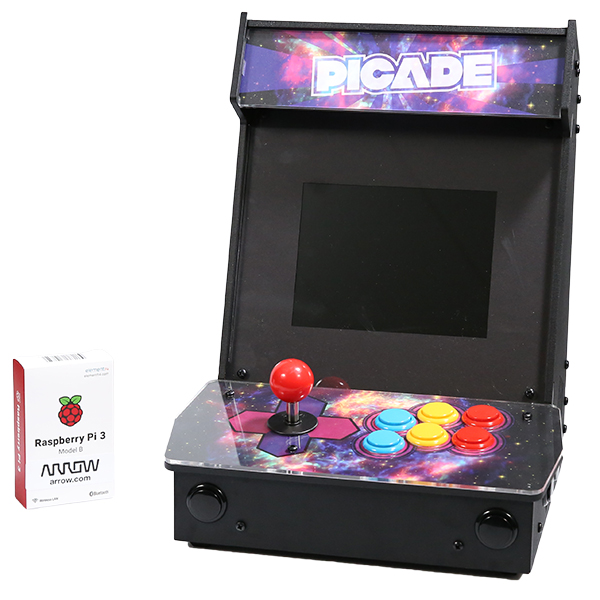 Add AI to a stuffed animal. Give your child's beloved furry toy the capability of saying "I love you" back (and a whole lot more) by embedding artificial intelligence using an Emotion Processing Unit. The Open Source project known as The Smart Toy combines RasPi 3 with a microchip that enables an emotional response in robots, AI and, yes, stuffed animals. Emoshape, the creators of the technology, claim that it is the first AI able to develop a personality over time. There's no need to limit yourself to toys, either -- why not give new personality to the family pet by placing your creation near an aquarium, bird cage or hamster habitat? If you're not a pet owner, a potted plant will do. In addition to the EPU and RasPi 3, you'll need a medium-sized toy (or other container of your choice), an 8 GB SD card, microphone and speaker, power bank, Micro USB cable and wireless charger -- all costing about $350 -- to create this high-tech toy. Once you download the software and create a local hotspot, the conversation can begin from anywhere. Don't be surprised if you find yourself "borrowing" this fascinating toy from your kid.
Getting Started
Raspberry Pi Foundation's website provides a wealth of helpful documentation and guides for setup, plus various applications of the technology, and a worldwide community of enthusiasts for troubleshooting, ideas exchange and sharing your excitement. These ideas, tweaked with your personality, will make creating the gifts with your loved ones the highlight of your holiday. Happy building!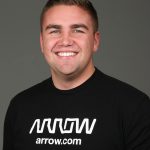 Zach Wendt is a mechanical engineer with a background in consumer product development. He works for Arrow Electronics, a major supplier of Raspberry Pi products, and Raspberry Pi-related gifts for the holidays.