TeamViewer 13 now supports remote iOS screen sharing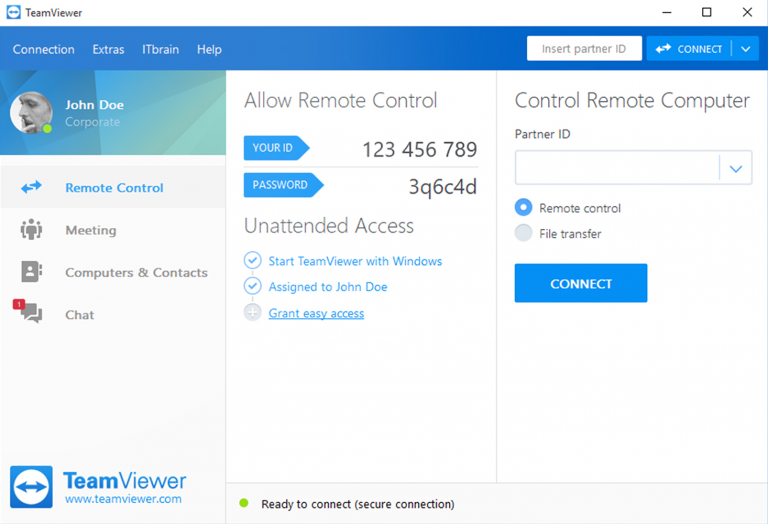 TeamViewer GmbH has released the final version of TeamViewer 13, its remote access tool for Windows, Linux and Mac computers, with ChromeOS, iOS, Android and Windows App editions.
The primary focus of version 13 is iOS screen sharing, which enables a technician to troubleshoot an iPhone or iPad from their desktop, in real time. Ideal if a customer has support query from the iPad and you need to guide them through solving their issue.
File transferring between remote and local devices has been improved. You can now quickly see and monitor the files being transferred and queue multiple stacks of files with a brand new dual-pane user-interface.
The new Instant Connect option makes connecting to your remote host much easier. TeamViewer will do the hard work for you, locating, configuring and accessing the remote device, even if the user is away from their usual network.
TeamViewer 13 is faster. The hardware accelerated scaling utilizes both the CPU and GPU to allow faster remote connections, reduced reaction time and load on the entire system.
What else is new? A brand new updated Linux version of TeamViewer is in preview and will enable a Linux user to access a remote Windows or iOS device from their desktop. The automated service case assignment can move a customer's support request to a person better placed to answer their question, whilst MacBook Touch Bar support is included.
Download TeamViewer 13 or the Portable edition.