Want to switch from Apple macOS to Linux because of the 'root' security bug? Give deepin 15.5 a try!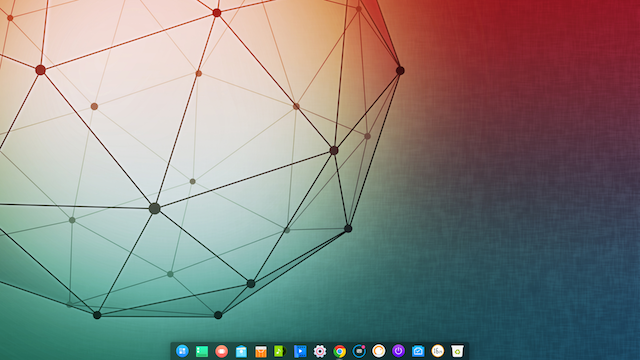 Apple's macOS is a great operating system. Not only is it stable and beautifully designed, but it is very secure too. Well, usually it is. Unless you live under a rock, you definitely heard about the macOS High Sierra security bug that made the news over the last couple of days. In case you somehow are unaware, the bug essentially made it so anyone could log into any Mac running the latest version of the operating system.
Luckily, Apple has already patched the bug, and some people -- like me -- have forgiven the company. Understandably, not everyone will be as forgiving as me. Undoubtedly, there are Mac users that are ready to jump ship as a result of the embarrassing bug. While that is probably an overreaction, if you are set on trying an alternative operating system, you should not go with Windows 10. Instead, you should embrace Linux. In fact, rather serendipitously, a Linux distribution with a UI reminiscent of macOS gets a new version today. Called "deepin," version 15.5 of the distro is now ready to download.
"deepin is a Linux distribution devoted to providing beautiful, easy to use, safe and reliable system for global users. deepin 15.5 mainly added HiDPI, fingerprint scanning and Flatpak application format. It migrated Deepin Crosswalk to the new web application framework, preinstalled Deepin Clone and Deepin Recovery, newly added touchpad gesture, Wi-Fi hotspot sharing and color temperature adjustment as well as comprehensive optimization of network module and desktop environment. Applications in Deepin Family and applications related to Deepin Wine have been upgraded to the latest version," says The deepin Team.

Speaking on file backup, the team explains, "Pre-installed Deepin Clone, you can clone, backup and restore disks and partitions. Timely backup system files to prevent loss. If you can not enter the system due to some reasons, directly enter Deepin Recovery from the startup interface to repair boot, partition, format and so on. Meanwhile, you can also backup and restore disk and partition in Deepin Recovery.
The deepin Team shares more significant updates below.
Installer
Newly added the prompt to eject device after installed;
Fixed the issue that prompt error when wrong username or password entered;
Fixed the related dependency problems;
Sync the internationalization translations;
Dock
Newly added the function to hide plugins;
Newly added the Refresh button of network list;
Newly added "Force Quit" in context menu;
Optimized the function of auto hide;
Optimized window preview;
Optimized Wi-Fi password dialog box;
Fixed the prompt error of system tray;
Fixed the issue that application icon is not displayed occasionally;
Control Center
Newly added the function to auto adjust color and temperature;
Newly added display scaling function;
Newly added fingerprint in account module;
Newly added Wi-Fi hotspot sharing;
Newly added application proxy;
Newly added VPN import/export;
Newly added the function to auto clear package cache;
Newly added touchpad palm pressure settings;
Newly added the function to auto switch to available sound port;
Disabled the middle finger clicking fucntion;
Optimized the naming of system effect files;
Optimized account module and newly added login without password;
Optimized shortcuts module and newly added shortcut for Deepin System Monitor;
Optimized network layout and notification;
Optimized startup menu background;
Optimized lock screen and login interface;
Optimized brightness settings;
Optimized font settings;
Fixed the issue that network crashed when connected to or deleted it;
Fixed the translation of authentication dialog box;
Fixed the issue of OSD keyboard layout scrolling;
Fixed the issue of switching user;
Launcher
Newly added shortcuts Ctrl =/- or Ctrl+mouse wheel to adjust the icon size;
Newly added "Open by proxy" in Launcher context menu;
Optimized the display of uninstall dialog box;
Optimized icon dragging;
Desktop
Newly added icon avoidance when dragging;
Optimized the issue that icons will not auto arrange when renamed;
Fixed the issue that desktop crashed when deleted some files;
Fixed the issue that little shadow occurred when selected several files to move and paste;
Others
Thanks for the Marea icon theme made by Carecm, a Spanish community user;
Thanks for the Halo icon theme made by Alejandro Camarena, a Spanish community user;
Newly added Flatpak format;
Newly added Intel device compatibility;
Newly added touchpad gesture to call window manager;
Newly added upstream security updates;
Migrated Deepin Crosswalk to the new web application framework;
Upgraded kernel patches and firmware;
Upgraded Flatpak to support Deepin Desktop Environment components;
Fixed the issue that parts of hardware drivers are not compatible.
To download the Debian-based deepin 15.5, just point your web browser here to get the 64-bit ISO. Before you download it, however, I suggest watching the above video. This will prepare you for what the experience is like so you can decide if it is right for you. I think you will be quite surprised by the polish and beauty that is found in this Linux-based operating system.
Are you a Mac user that wants to switch to a different operating system? Tell me about it in the comments below.