Popular Start menu replacement Classic Shell is dead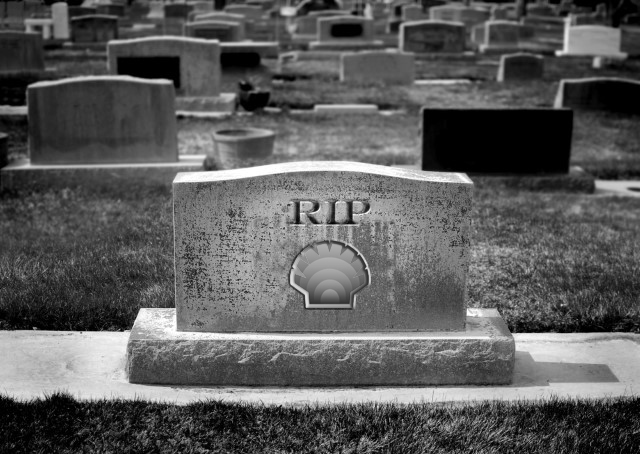 When Windows 8 arrived there was one thing that everyone wanted to know -- "Where's the Start button gone?" In removing the traditional Start menu from its reimagined tiled OS, Microsoft managed to immediately alienate the majority of its user base. It was, unquestionably, one of the main reasons why that OS flopped so badly.
Thankfully, programs like Classic Shell (which has been around since 2009) stepped in to fill the void, reintroducing the classic Start menu to Windows 8, and later Windows 10. While Microsoft's new OS has a Start menu of its own, a lot of people still prefer Classic Shell's simpler, tile-free design.
SEE ALSO: Customize Windows 10's Start menu with these third-party apps
Classic Shell has long been a popular choice for users who want all the features and improvements offered by newer versions of Windows, but who don't like Microsoft's oversized modern vision of a Start menu, with live tiles that mostly serve no purpose.
If you're a Classic Shell fan, you might want to be sitting down, as we have some bad news. Development of the program has ended.
Writing on the Classic Shell Forum, developer Ivo Beltchev explains:
Sad news, everyone.

After months of deliberation, I have decided to stop the development of Classic Shell.

It was a great adventure for me that lasted 8 fun and exciting years. It started back in 2009 as a simple weekend project and over time grew to be a hugely popular software brand with many millions of downloads. It was in large part due to all of you, the active Classic Shell community, that reported issues, suggested features, provided translations, developed new skins and participated in forum discussions. My thanks go to you for your continued support and encouragement.

And of course, special thanks to Gaurav Kale, who stuck with me from the early days to the end. His passion for all things Windows was instrumental to the Classic Shell success.

There were few factors that led to my decision:

1) Lack of free time. I have other hobbies that demand my time, some related to software and some not. It requires a lot of effort to add new major features to Classic Shell and keep it relevant. Even keeping it running on newer version of Windows is a lot of work. That leads me to point #2

2) Windows 10 is being updated way too frequently (twice a year) and each new version changes something that breaks Classic Shell. And

3) Each new version of Windows moves further away from the classic Win32 programming model, which allowed room for a lot of tinkering. The new ways things are done make it very difficult to achieve the same customizations

So, moving forward, I am making the latest version of Classic Shell open-source and adding it back to SourceForge (https://sourceforge.net/projects/classicshell/), where it all began. I encourage other people to fork it and go with it.

I will keep the MediaFire download mirror for another 6 months. The forum on http://www.classicshell.net/forum/ will stay open until the end of 2018, however I will not frequently participate in the discussions.
What do you think of this news? Have you used Classic Shell in the past, do you still use it now?