Customize Windows 10's Start menu with these third-party apps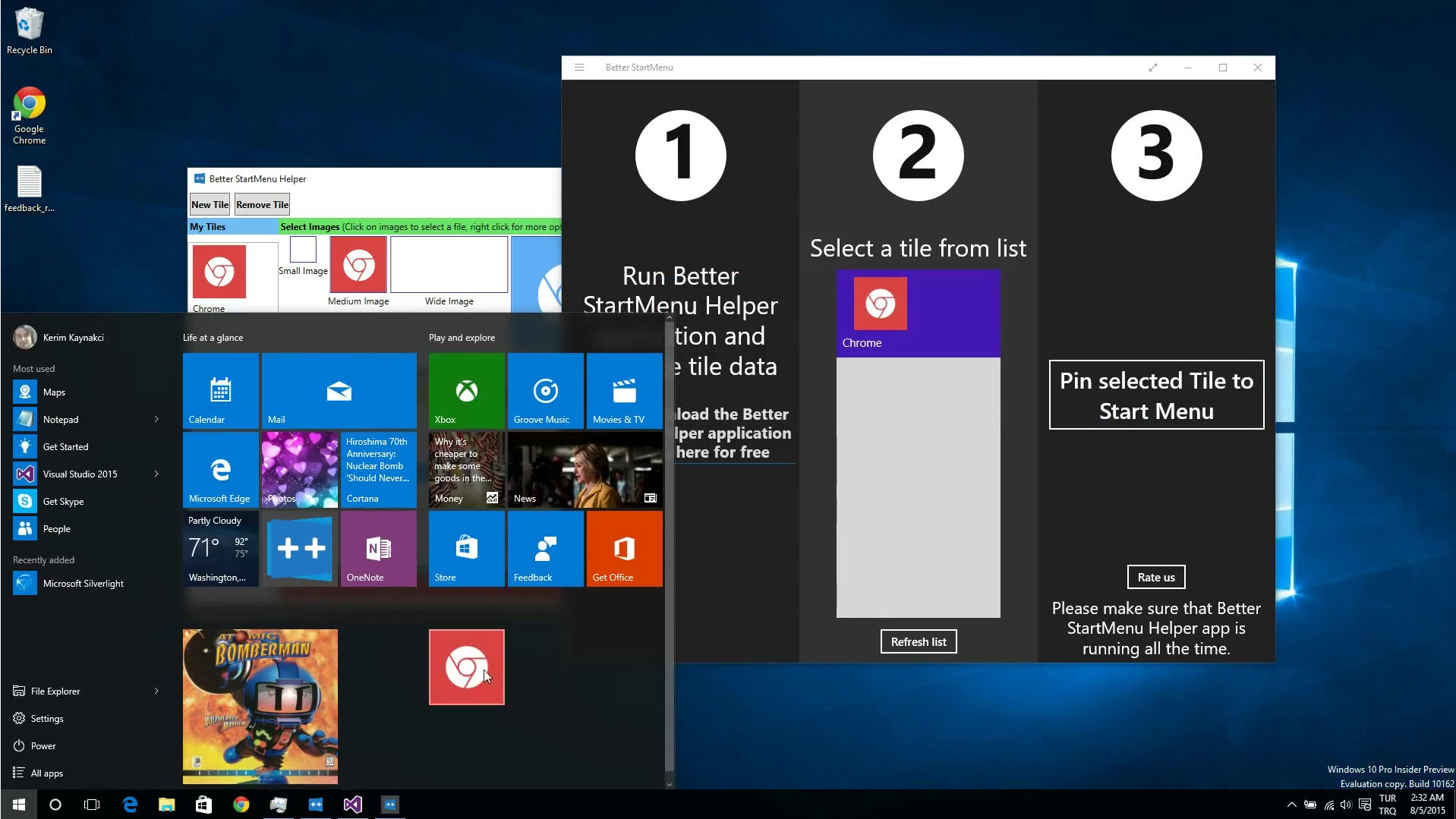 Microsoft's operating systems have always been easy to customize, and Windows 10 is no exception. We've already shown you how to make changes to the Start menu, modify Windows 10's title bar color, automate login and bypass the lock screen, and more. But what if you want to go way beyond the basics? Well there are already third-party tools available that will let you make much bigger design changes to Windows 10 than Microsoft usually allows.
With the right apps you can customize the look of the tiles in the Start menu (not simply resize them and toggle the Live Tile feature on or off) and even redesign the icons of built-in apps and use your own artwork (or someone else's).
If you want to create your own custom Start menu tiles, there's TileCreator. This isn't as easy to use as it could be. Firstly you need to grab the Windows app, and then the TileCreatorProxy which will bypass certain Windows 10 restrictions (you need to run it as an Administrator).
The app is very much a work in progress, and at the moment will only let you make changes to square apps (Small and Medium), but support for other sizes is coming soon. The TileCreator XDA Developers page will tell you everything you need to know to get started.
See also: The best alternative Start menus for Windows 10.
Another option to consider is Better StartMenu. This costs $2.99 although there is a trial version available with no limitations.
Like TileCreator you need to download the app and a Helper program. You don't need to install the latter. Just unzip and run it. The Helper is used to handle tile clicks.
This app does allow you to create and customize tiles of any size.
If you're not particularly artistic you can grab tile images to use from the web. Better StartMenu has a list of resources here.
Watch the video below to see how to get started.
If you have any recommendations for alternative customization apps, please share them in the comments below.