Google yanks YouTube from Echo Show and Fire TV in Amazon spat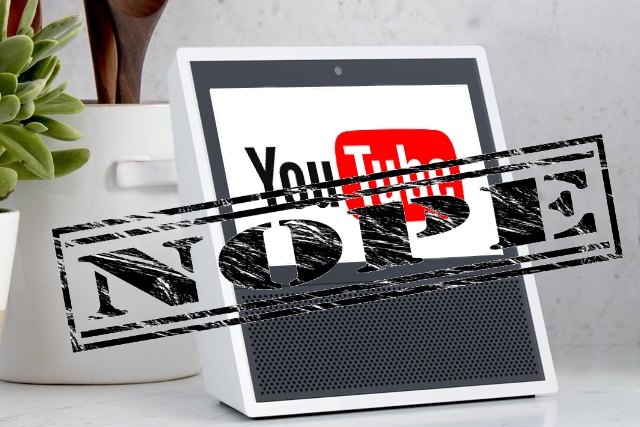 Google has announced plans to block its YouTube apps from Amazon's Echo Show and Fire TV as the situation between the two companies stepped up a notch. This is, of course, not the first time this has happened.
The bad feeling stems from Amazon's unwillingness to stock Google products such as Chromecast, Nest and Google Home, and refusing to make its Prime Video service available to uses of Google Cast. Amazon's use of a "hacked" version of the YouTube app on its hardware has also been a bone of contention.
See also:
YouTube support on the Echo Show  is said to come to an end with immediate effect, while Fire TV users can continue to enjoy YouTube until the first day of 2018. Google has been trying to convince Amazon to work with it to produce an official version of the YouTube app for its products, but it would appear that these talks have led nowhere.
Google has clearly lost patience with Amazon and is unhappy with the version of YouTube that the company has crowbarred onto its hardware -- although this is clearly not good news for consumers.
While Google's actions are clearly not great news for Amazon, the company is -- publicly, at least -- expressing the belief that matters can be sorted out quickly. In a statement, the company says:
Echo Show and Fire TV now display a standard web view of YouTube.com and point customers directly to YouTube's existing website. Google is setting a disappointing precedent by selectively blocking customer access to an open website. We hope to resolve this with Google as soon as possible.
Image credit: Tomasz Guzowski / Shutterstock