Logitech offering huge discounts on Circle 2 camera bundles for the holidays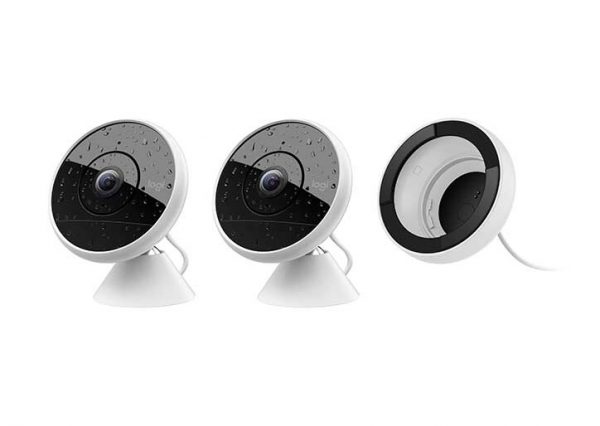 We are right in the middle of the holiday shopping season. If you haven't yet started buying Christmas gifts for friends and family, you should probably start soon. After all, you don't want to be stuck on long lines because you waited until the last minute, right?
If you are stumped regarding what present to get for that technology enthusiast in your life, Logitech is hoping to inspire you. You see, today, the company launches three new bundles built around its popular Circle 2 Wi-Fi camera. Even better, the bundles will get big discounts starting this Sunday.
"The brand new bundles are perfect for gifting someone their first home security camera system or to simply keep an eye on all areas of your home. Circle 2 Cameras offer 1080p quality video recording, 180-degree wide-angle view, Smart Alerts and notifications, and the latest smart home integrations with Amazon Alexa and Amazon Echo Show, the Google Assistant, Apple HomeKit (when the camera is in a Wired mode), and Logitech's own Pop Smart Button," says Logitech.
The company further says, "All new Circle 2 bundles are available now, with the listed promo pricing beginning on Dec. 10 through Dec. 23. The camera bundles can be purchased at Logitech.com, BestBuy.com and Amazon in the US, and select countries in Europe, including Germany and the UK."
But what exactly is included in the bundles? Logitech shares the details below.
Circle 2 Combo Pack with 2 Wired Cameras + 1 Window Mount (MSRP $299, a $100 savings) -- This Circle 2 combo pack comes complete with 2 Wired Cameras to secure your home inside or out, plus a Window Mount so you can watch what's happening outside, from the inside.
Circle 2 Combo Pack with 2 Wire-Free Cameras + 1 Rechargeable Battery (MSRP $329, a $120 savings) -- Secure any part of your home without the extra cables with this bundle that includes 2 Wire-Free Cameras and an extra Rechargeable Battery to eliminate downtime when you need to recharge the camera.
Circle 2 Multi-Pack with 2 Wire-Free Cameras + 1 Wired Camera (MSRP $429, a $150 savings) -- This Circle 2 multi-pack comes complete with 2 Wire-Free Cameras to secure your home without any cables, and 1 Wired Camera to provide consistent power wherever the camera is placed, both indoors and out.
While I do not own a Circle 2 camera, I do have the first generation model and I love it. I use it daily to keep an eye on my house and check on my dog. Not only can I see my puppy, but I can talk to her using Circle too.
The second generation model improves much on the first, making it a very wise Christmas gift if your aim is to impress the recipient. The upcoming promotional discount on this trio of bundles is just icing on the cake.
Will you be buying one of these Circle 2 bundles? Tell me which in the comments below.