Best Windows 10 apps this week

Two-hundred-and-sixty in a series. Welcome to this week's overview of the best apps, games and extensions released for Windows 10 on the Windows Store in the past seven days.
Microsoft released Windows Template Studio 1.5 this week, which assists developers in creating UWP applications.
As always, if I missed an app or game that has been released this week that you believe is particularly good, let me know in the comments below or notify me via email.
Discounts this week
The following list is a selection of the best deals. Make sure you check out the Store for all offers.
Some apps are discounted for more than one week. Only new apps and games are listed below. Check out the previous post in the series for past offers that may still be valid.
Microsoft Edge extensions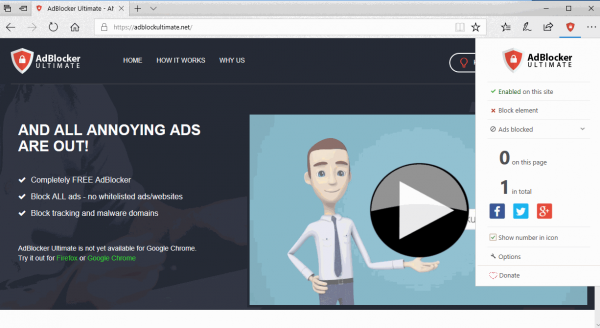 Another adblocker for Microsoft Edge. The extension is open source and comes with several filter lists enabled by default.
Users can whitelist sites to make sure their favorites won't die, and add custom filter lists to the application on top of that.
A click on the adblocker's icon displays the status of the active web page. It highlights whether ads are blocked on the page, and the number of ads found on it.
New apps and games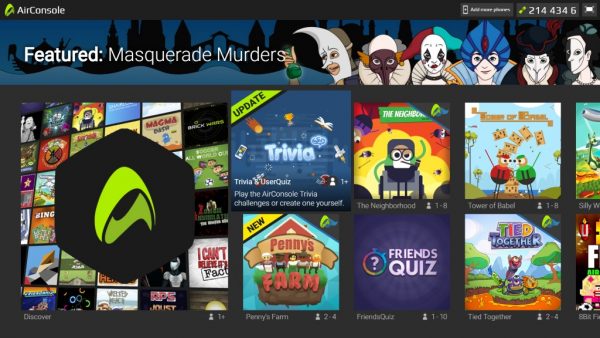 Air Console is a free application for Windows 10 that comes with more than 80 different local multiplayer games included.
It links smartphones to the Windows 10 device so that they can be used as gamepads.
You can use a dedicated app on your smartphone, or play in any browser instead. Air Console displays a code on launch that you need to enter on its website (or in the app), to connect the smartphone to the device.
Once that is done, you can use the controls on the smartphone to navigate the app and play games.
The games are basic party affairs for the most part but still fun if you play them with multiple players.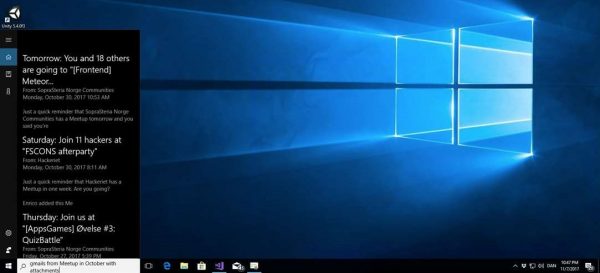 The free application for Windows 10 adds Gmail search capabilities to Microsoft's digital assistant, Cortana.
The app supports natural search language, so that you can run commands like "Gmails from Jason from last month without attachments." You need to start the command with "Gmails", and the application works only with US English versions of Windows 10 right now.
Also, you need to allow the app to access your Gmail account on first run.
Microsoft Whiteboard (Preview)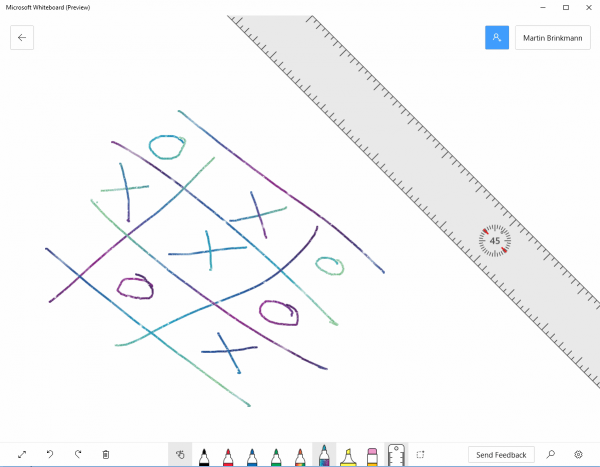 Microsoft's Whiteboard application works best with touch or stylus input, but it can also be used with a mouse and keyboard.
It is a whiteboard application that puts the focus on collaboration and sharing. Users may contribute to whiteboards with notes, images or diagrams, and that works both in person and remotely.
Boards can be saved and shared, or exported as images for sharing with users who don't have access to the whiteboard application.
A Microsoft account is required to save boards, and at least one participant needs to be signed in with an Office 365 account if you want to work with others.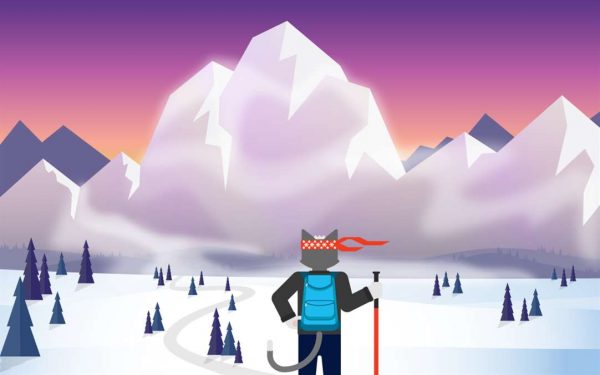 This is not a game or application, but a new theme that Microsoft released for the Holiday season.
You can use the link to install the theme on your device.