Intel launches budget-friendly Pentium Silver and Celeron 'Gemini Lake' processors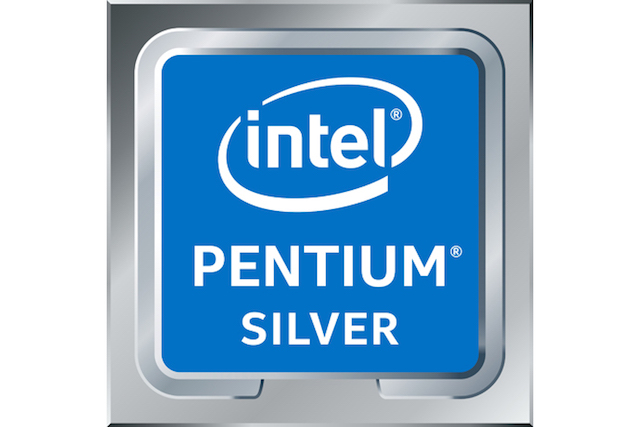 Not everyone needs top-of-the-line hardware. Quite frankly, outside of bragging rights, many enthusiasts don't even use their processors and RAM to their maximum potential. Laughably, people buy octa-core processors and 32GB of memory to surf the web. Yeah, Google Chrome is bloated, but even that web browser doesn't need that type of hardware!
Smarter system builders opt for value -- matching both their needs and wants to their budgets. Hell, sometimes it can be very rewarding to do more with less. After all, there is no skill in blindly throwing money at a build -- what's the fun in that? Today, Intel launches new "Gemini Lake" desktop and laptop processors aimed at computer users that want reasonable performance without breaking the bank. Despite eventually finding their way into budget builds and low-cost notebooks, these new Pentium Silver and Celeron chips should prove to be quite capable. In fact, Intel claims they are 58 percent faster than entry-level computers from four years ago.
"It is clearer than ever that fast and reliable connectivity is critical. For the first time on any PC platform, Intel will offer Gigabit Wi-Fi capability for ultra-fast connectivity with all-new Intel Pentium Silver and Intel Celeron processors. Using the industry standard of 2×2 802.11AC with 160MHz channels, users now have the capability for extremely fast networking performance that delivers download speeds up to two times faster compared with systems using 802.11AC, 12 times faster compared with systems using 802.11 BGN, and even faster than a wired Gigabit Ethernet connection," says Intel.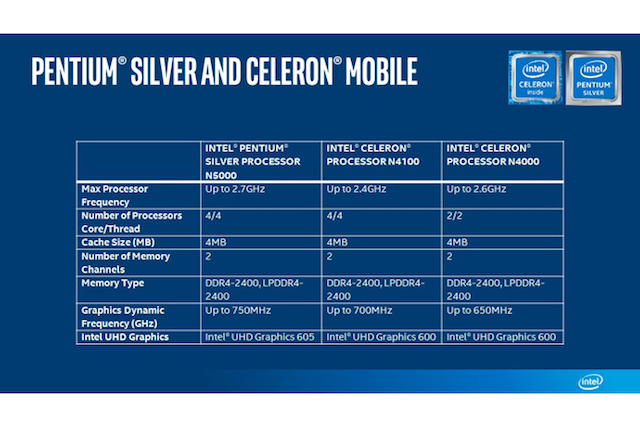 The processor manufacturer further says, "Intel Pentium Silver and Intel Celeron-based systems will be able to handle the latest in enhanced media for a great experience streaming content from popular sites like YouTube and Netflix. Understanding that people aren't watching content in perfectly lit rooms, Intel is also delivering for the first time a display technology called Local Adaptive Contrast Enhancement (LACE) to the value space. This technology is designed to help people clearly see the screen outdoors in glare and bright light. All of this comes with hardware-enabled security for a faster and safer online experience that people expect from Intel products."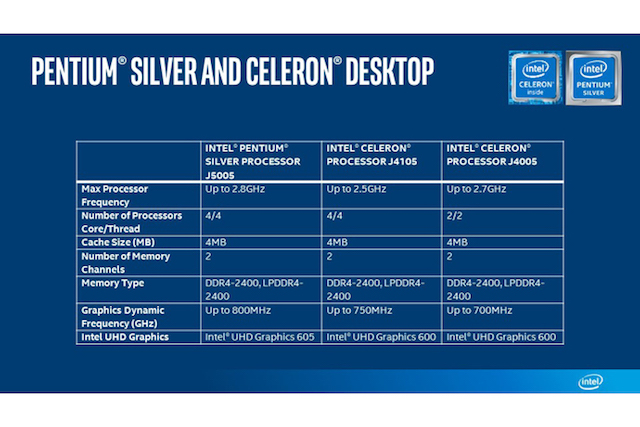 Intel shares the following significant benefits of these new low-cost processors.
Download an 8GB HD movie before leaving on an airplane in about one minute with Intel 9560 AC as opposed to 10 minutes with 802.11 BGN
Up to two times faster download speed than a 2×2 802.11AC
Binge watch your favorite shows for up to 10 hours of HD local playback without having to recharge (35WHr battery)
While these Gemini Lake processors technically launch today, you won't actually see them in consumers products until Q1 2018. Before then, however, it is possible the desktop variants could make an appearance at retailers like Newegg and Amazon. Even though we don't yet know definitive pricing, system builders that are looking for inexpensive components should definitely keep their eyes peeled.
Are you more impressed by value than raw horsepower? Tell me in the comments below.