Crypto market now worth over $500 billion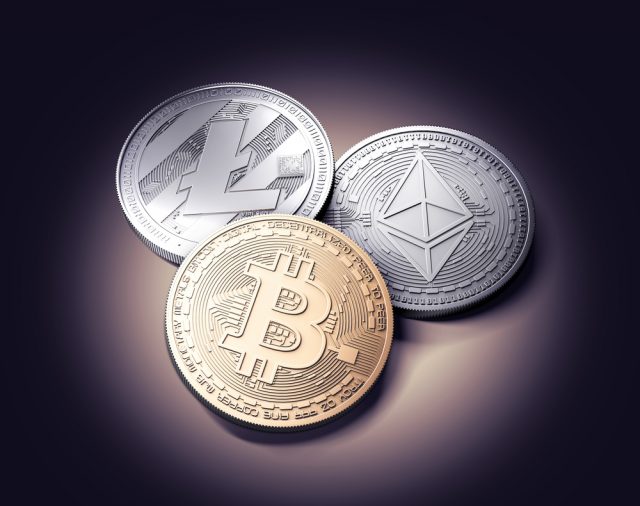 The cryptocurrency market has come a long way this year. Fueled by the incredible growth of Bitcoin and altcoins like Ethereum, Ripple and Litecoin, its valuation rose from 17.7 billion on January 1 to more than $0.5 trillion today.
More than $100 billion were added to the crypto market's capitalization in the past week. Bitcoin's rise has slowed down, but the other major players saw a massive boost that took them to new highs.
Litecoin's evolution this week is, perhaps, the most surprising as it climbed to over $350, before pulling back slightly. On December 6 it was trading for around $100 on major exchanges. But, if we look further back, we can see that it was worth around $4.5 on January 1. Its performance this year is, quite frankly, mind-boggling.
Ethereum, which has struggled to resume its monster rally from the first half of the year, is up significantly as well, trading for over $700 for the first time ever -- it was worth around $440 a week ago, and at the beginning of the year trading started at $8 per coin.
Ripple is in a similar position, setting a new price record just moments ago. It's now trading at $0.46. Ripple peaked in mid-May and struggled to maintain momentum for the following months. It only recently gained steam again.
IOTA is another coin which has seen its price rising sharply lately. It started trading on June 13, when it was going for around $0.65, and peaked at $5.55 on December 6, on the back of a "partnership" with Microsoft. The use of quotes there is because IOTA admitted to having no partnership with Microsoft, after posting a quote that alluded to this very thing in a blog post on its site.
IOTA rode the wave and, conveniently, is clearing the air well after its valuation rose from $2.9 billion on the date of the announcement to $14 billion only a few days ago. During this time-frame its circulating supply seems to have increased as well, based on market cap data from Coinmarketcap.com. Interesting timing.
On a different note, while the cryptocurrency market has been setting record after record, South Korean regulators have decided to ban minors and foreigners from trading crypto on its local exchanges. What's more, profits from trading crypto will be taxed and stricter controls will be enforced.
This is a big deal, because South Korea is home to the biggest crypto exchange in the world, Bithumb, and one of the largest players in this scene based on volume. Today's volume on Bithumb is $4.13 billion, over $400 million more than Bitfinex and $1.4 billion more than Coinbase's trading platform, GDAX.
Photo Credit: Wit Olszewski/Shutterstock