Bitcoin breaks $15,000 -- crypto market crosses $400 billion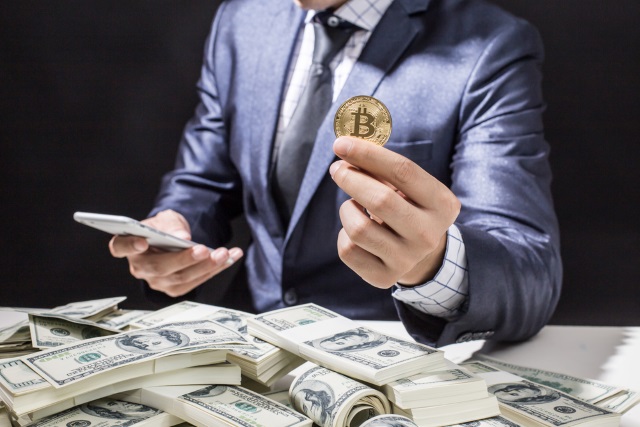 Bitcoin's growth this year seems to know no limit, as the most valuable cryptocurrency continues to set new price records and lead the market to new highs. Today, it broke $15,000, just over a week after it crossed the $10,000 mark for the first time.
Yes, that's right, Bitcoin rose by 50 percent in just a few days. It's hard to wrap your head around that, considering that it was only trading for around $1,000 on January 1. Yes, Bitcoin is up 1,500 percent already.
It would be foolish to say that it will stop here. All other coins in the top 10 are in the red today, but Bitcoin is up by over 16 percent on the previous day. In case you don't know, yesterday was when it broke the $13,000 barrier. Yes, traders added $2,000 to its price since I last wrote about it.
Bitcoin crossing the $15,000 mark means that its market cap has risen sharply too. It peaked at $260 billion today, which is $92 billion more in a little over a week. What's more, since it has such a large impact on the crypto market as a whole, it also pushed that past $405 billion today.
Bitcoin now accounts for over 63 percent of the crypto market as a whole, which is huge. Bitcoin is basically bucking the trend as of late, gaining against the other coins. With it attracting so much attention from investors, the other major players in the market -- most notably, Ethereum -- are struggling to keep up.
What is interesting to note is that many folks seem to be risking a lot of capital these days buying Bitcoin. While the appeal is undeniable, it is difficult to see this streak going on for long. At some point, the market will turn and things will come crashing down. Those that have bought cryptocurrency at peak know what I am talking about. It's not a pretty sight. So, before you pull the trigger, ask yourself whether it's worth risking a lot of money for what will no doubt be small gains.
Buying on the dips is the best play when it comes to Bitcoin. Why? Bitcoin tends to crash massively after peaking, and those who are patient enough to let the price drop substantially can make a huge profit. It's a basic approach that has worked perfectly for smart traders this year.
To give you an idea of what I mean, after it broke $3,000, Bitcoin dropped to less than $2,000. It then picked up again and reached $5,000. The price then dropped to $3,000, before rising again to nearly $8,000. History repeated itself, and the price dropped to around $5,500 after that. It has been going up ever since.
Assuming you bought $1,000 worth of Bitcoin at $2,000, sold at $4,500, bought again at 3,500, sold at $7,000, bought again at $6,000 and sold recently at $12,000, you would have made a profit of $8,000 just by buying on the dips. Smart investment, huge return. And that is without the risk of going to extremes which, while it would have netted more, would have involved far more risk.
In contrast, buying $1,000 worth of Bitcoin at $3,000 and selling even at $15,000 would equate to a profit of just $4,000. That's a far riskier strategy, with a lower return. Basically, the worst play this year when trading Bitcoin. Food for thought.
Image credit: jesterpop / Shutterstock