Google Maps for Android gets step-by-step directions for public transit navigation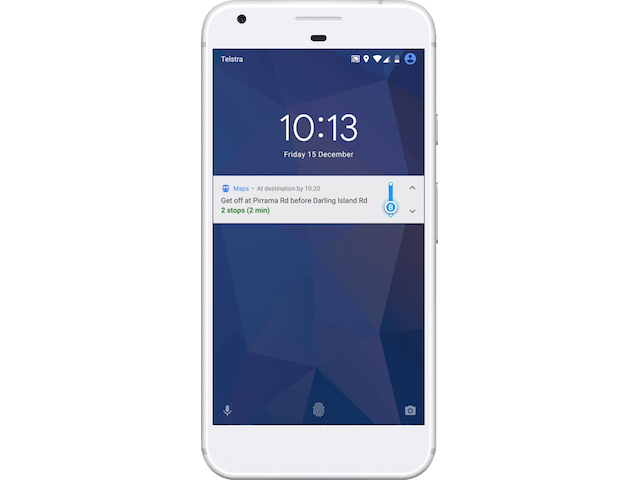 When some people -- such as suburbanites -- think of Google Maps, their minds likely go to motor vehicles, such as cars, motorcycles, and trucks. People also use it for other types of transportation, however, such as walking, biking, and mass-transit. Google Maps works rather well for these various means of traveling, adjusting both the route and estimated time based on your selection.
Today, Google Maps for Android gains a new feature that will greatly benefit folks that ride the train or bus. You see, the app will now provide step-by-step directions for public transit navigation. In other words, the search giant is helping you to avoid missing your stop.
"Traveling on a bus or train is the time for you to do your best music-listening, news-reading, and social-media scrolling ... as long as you don't miss your stop. A new feature on Google Maps for Android keeps you on track with departure times, ETAs and a notification that tell you when to transfer or get off your bus or train. And you can track your progress along the way just like you can in driving, walking or biking directions," says Sucheta Kulkarni, Technical Lead, Google Maps.
Kulkarni further says, "To check out the new feature, head into Google Maps. Type your destination, select transit directions, then choose your preferred route. Tap the 'Start' button to get on your way (and you won't miss your stop this time)."
True, if people are simply aware of their surroundings and paying attention, such a feature is unnecessary. With that said, let's be honest folks -- right or wrong, people are very busy nowadays, and multitasking while traveling on the bus or train is commonplace.
Missing a stop is not only annoying and a waste of time, but if you end up in a high-crime area as a result, it can be dangerous too. Ultimately, this feature should prove quite indispensable for straphangers. Hopefully Google brings it to iOS too.