Get active and outdoors with these 3 apps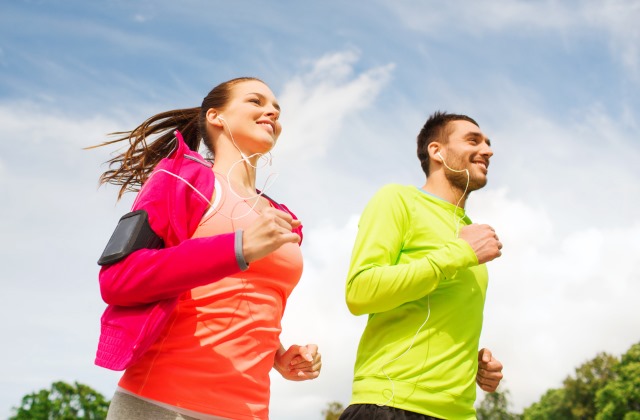 Staying healthy and active is becoming more popular and there are many indoor or outdoor activities you can choose from to get fit.
One of the most popular is the traditional run, but we're seeking new trails to expand our horizons. Smartphones and wearables enable you to find new trails, time your runs, enable you to compete with others and even coach to improve your standard. We've selected 3 apps which you can use to for your run.
Strava is one of the first tracking apps for your smartphone. It is intuitively easy to use and its free to sign up, but you can obtain additional features if you sign up to the Premium service. These include live performance feedback, detailed post-analysis, the ability to create teams to compete and to stay safe when you're out running or cycling with Beacon's live location tracking.
Strava Premium also includes personalized coaching. Offering the opportunity to set personalized goals, such as entering the amount of miles/kilometers you want to cover within a specific period, Strava will keep track of your progress. You are also able to stream videos as part of the coaching process, so it will talk you through the workouts for a particular event. In order to access these, you'll need to visit the Strava website and you can customize the training plans.
Another key feature of Strava is the superb GPS tracking system. Say you've just climbed a particularly challenging hill on your run, you can then check what other people's times are on that particular stretch, then you can return more motivated and with the aim to beat the competition.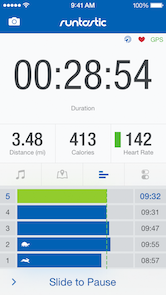 Another app competing in this space is Runtastic, founded in Austria in 2009, and bought by Adidas for $240 million in 2015. Runtastic is free, with a paid pro version which enables you to access voice coaching, guidance, ad-free, auto pause and elevation. The app is clean, intuitive and easy to understand as soon as you open it. The app will update this content whilst you're running: your map, current pace, average pace, distance and duration.
Once you finish your run the app summarizes everything you've achieved. Distance, duration, calories. It also gives you average speed, pace, max speed and also average steps. Apart from the coaching (pro only), the other powerful feature is support for social networks, so you can share your run and you can experience the community with people cheering you on and you can compare your times with others.
Another neat feature is the hydration information you can refer to after your run. The app provides you with a suggestion on how to recover based on activity details, personals stats and the weather. It will then suggest how much water you should ingest.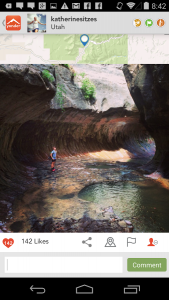 If you prefer to hit the great outdoors and want the tracking and community which Runtastic and Strava provide, then take a look at Yonder. Essentially an outdoors-focused social network which allows you to share your memories with others. It features a profile where you can add experiences by taking photos, geo-tagging it and then add comments to explain where you are and what you have done in the area. You can then add more categories such as hiking, backpacking, climbing or even tags to help others find your experience.
Yonder also enables you to view what other people have done and to find exactly where they have done it by using your GPS to be able to experience it for yourself. You can look at images, add experiences to your list that you want to do, navigate there using the GPS, comment on it as well, and you can also follow other Yonder users if you like what they are doing.
The app is fairly easy to use and the interface is beautiful, the main issue is trying to find enough people to use it so you have more experiences to find online. Yonder is still fairly new and is growing pretty quickly. There are still some experiences to find in most areas, including some areas we've been in before such as Bath and Texas, which aren't the most popular destinations for outdoors.
There you have it, using these three apps there should be no lack in motivation for you to get outside and enjoy the great outdoors, testing yourself against others and sharing your experiences.
Photo credit: Syda Productions / Shutterstock