Ring in New Year 2018 with Manjaro Linux 17.1.0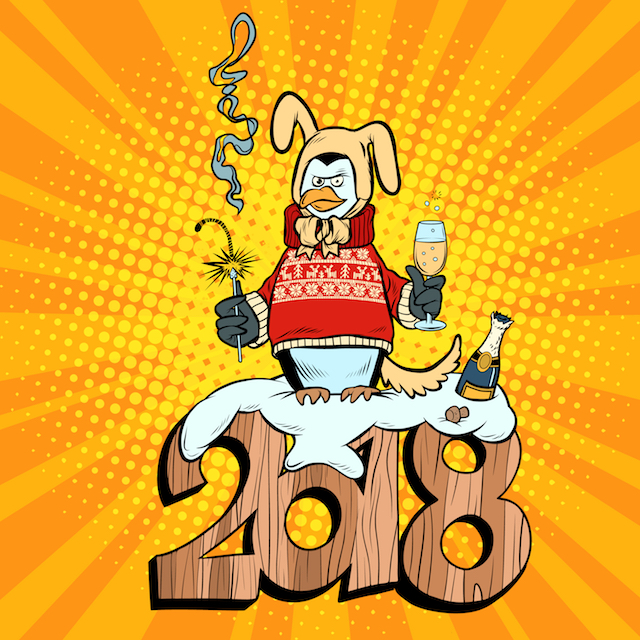 Today is the big day -- New Year's Eve! Tonight, many people will celebrate ringing in the new year at midnight. They will drink champagne, dance, and generally have a fun time.
If you are a nerd like me, however, you won't be leaving the house. Instead, you will probably be watching Dick Clark's New Year's Rockin' Eve with Ryan Seacrest while eating low-quality frozen hors d'oeuvres -- there is no shame in that, though. This year, there is actually something very fun you can do while sitting on your couch -- install a Linux distribution! You see, Manjaro Linux 17.1.0 is now ready for download. Hell, installing an Arch-based Linux distro is better than going to a party, right?
Philip Müller, Manjaro Project Lead, shares the following announcement.
Hi community,

This is our second try with Xorg-Server v1.19.6. This time we also updated our Mesa-Stack and changed the handling of dri/drm. Some reported Compiz not working with this. Therefore we had it updated to the latest source currently available.

Friends of Gimp may try out the latest development edition of this fantastic graphical art app. Again we have the latest Firefox and Wine added. Also linux49 and linux414 got updated to their latest point-releases.

This marks the last update of Manjaro in 2017. We wish you all the best for next year. Have fun and celebrate with family and friends!

Remember, we only continue with our 64bit architecture from now on. Please adopt to another distribution, if needed on 32bit supported systems, as you may not get any updates on that architecture from us.

Please report back and give us feedback for given changes made to our repositories.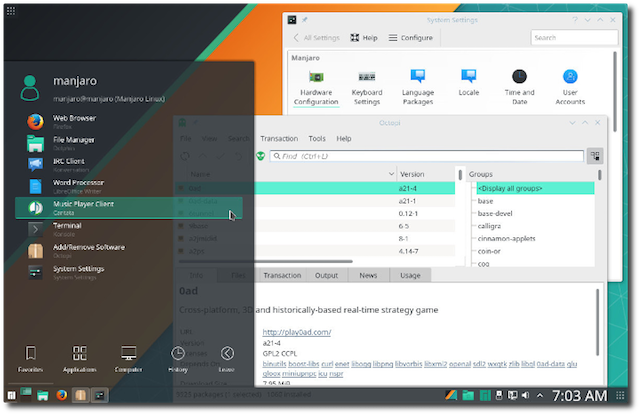 Manjaro is one of the best Linux-based operating systems around, thanks to its solid Arch base, user-friendly installer, and excellent developers. If you have been wanting to give Linux a try, and you have nothing better to do on New Year's Eve, you can grab the ISO here.
You have the choice of three desktop environments -- Xfce, KDE, and GNOME. All three are solid choices, but I am partial to GNOME. With that said, Xfce is a wise choice for those with meager hardware, while KDE is a good option for those switching from Windows.
Image Credit: rogistok/Shutterstock