Lauri Love -- suspected FBI and NASA hacker -- wins appeal against extradition to US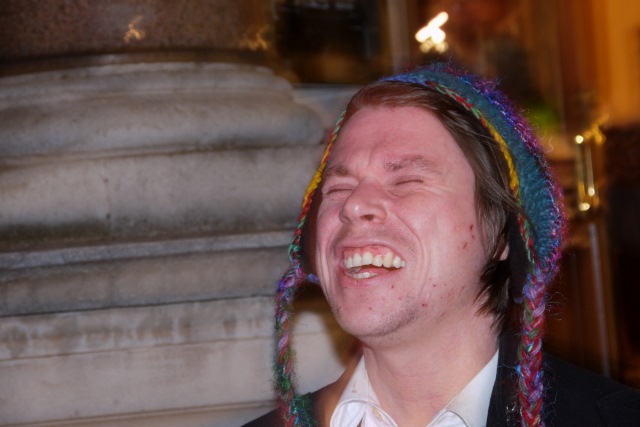 A hacker has won his appeal against extradition to the US where he faced charges of compromising various American systems including NASA and the FBI. Lauri Love, won his case in the High Court of England and Wales after his lawyers argued there was a serious risk that he would kill himself.
The court also took into account the fact that the alleged hacking offenses were committed in the UK. The appeals win does not mean, however, that Love's legal battles are over.
While he will now not be extradited to the US -- something lawyers said would be seriously harmful to the 32-year-old who suffers from depression and Asperger's -- Love could still face prosecution in the UK.
Leaving court this morning, Love expressed his pleasure at the outcome of the hearing:
This decision, obviously, affects my life, but the reason I've gone through this ordeal is not just to save myself from being kidnapped and locked up for 99 years in a country I've never visited, but it's to set a precedent whereby this will not happen to other people in the future.
Speaking about the judgment he had made, lord chief justice, Lord Burnett of Maldon said:
We emphasize however that it would not be oppressive to prosecute Mr Love in England for the offenses alleged against him. Far from it. Much of Mr Love's argument was based on the contention that this is indeed where he should be prosecuted.

The CPS (Crown Prosecution Service) must now bend its endeavors to his prosecution, with the assistance to be expected from the authorities in the United States, recognizing the gravity of the allegations in this case, and the harm done to the victims. As we have pointed out, the CPS did not intervene to say that prosecution in England was inappropriate. If proven, these are serious offenses indeed.
It is also still possible for the CPS -- which would act on behalf of US authorities -- to take the case to the Supreme Court in a continued fight for extradition from the UK. But for now, Love and his supporters have cause for celebration.
Emma Norton, head of legal casework at Liberty, a rights groups which got involved in the case, said:
We are delighted that the court has today recognized Lauri's vulnerability, close family connections to the UK and the potentially catastrophic consequences of extraditing him. This was always a case that could have been prosecuted here and it's shameful that Lauri and his family have been put through this terrible ordeal.
Image credit:  Katherine Da Silva / Shutterstock