157 new emojis to hit iOS and Android with the launch of Emoji 11.0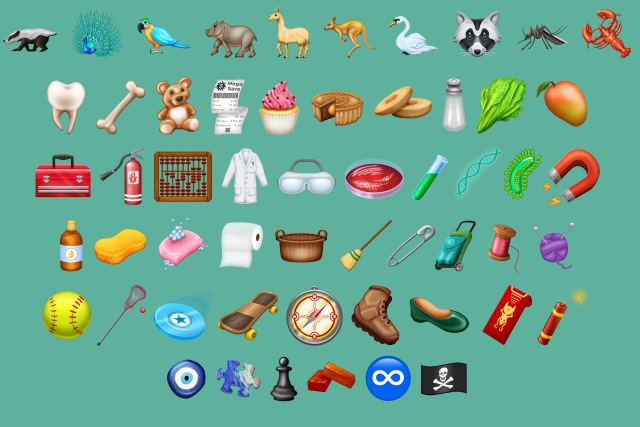 Going under the banner of Emoji 11.0, a raft of new emojis are due to hit the screen of iOS and Android devices later this year.
After being previewed late last year, the full list of emojis has now been published by the Unicode Consortium, and they're due to be launched in the second half of 2018 -- August or September. What can you look forward to? New red-haired and bald men and women feature, as do a female superhero, a pirate flag and a microbe.
The release sees quite a jump in numbering -- from Emoji 5.0 to Emoji 11.0. This is not really like Microsoft and Apple skipping Windows 9 and the iPhone 9, but it brings the emoji numbering in line with that of the Unicode Standard.
Unicode is already accepting proposals for new additions to be included with Emoji 12.0, and the deadline for submissions is March this year.
Blogging about the upcoming release, Unicode says:
The new Emoji 11.0 set is fixed and final, and includes the data needed for vendors to begin working on their emoji fonts and code ahead of the release of Unicode 11.0, scheduled for June 2018. The new emoji typically start showing up on mobile phones in August or September.

The man and woman emoji can now have various hair styles (red-haired, curly-haired, white-haired, and bald), and the new superhero and supervillain support genders and skin tones. The new leg and foot also support skin tones.
You can check out the list of recently-added emojis over on the Unicode website, and in the video below:
Image credit: Emojipedia