ADATA launches rugged HD710M Pro and HD710A Pro USB external hard drives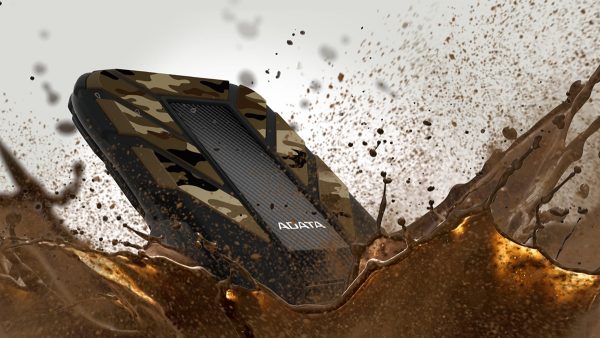 Do you care about your data? If yes, I hope you are backing it up. While I swear by the cloud for backups, only a fool would trust their important data to another company's servers alone. In other words, it is smart to leverage the cloud, but you should also store your data locally. Redundancy is key, folks.
For locally stored data, I recommend external storage solutions. Why? These drives can be easily taken with you in an emergency, or physically locked in a safe if needs be. To take things further, a rugged external drive with water resistance is ideal. Today, ADATA unveils a new USB 3.1 gen 1 (USB 3.0) durable drive that meets that need.
Technically, there are two drives -- the HD710M Pro and HD710A Pro. They are essentially the same, except for some design and formatting differences. The "M" variant comes in a cool camouflage design and is formatted for Windows. The "A" is white and is formatted for macOS. You can easily reformat the drives, however, so regardless of operating system, you should just pick the design you prefer.
"The HD710M Pro and HD710A Pro both have strong protections against water and dust, which exceed IP68 standards, meaning that they are insusceptible to foreign particles and moisture. They can even survive submerged for 60 minutes in 2m of water, unscathed. The triple-layered construction gives the hard drives exemplary protection against shocks and collisions, having passed drop tests on 26 separate points of impact. They can even survive falls of up to 1.5m," says ADATA.
The company further says, "The HD710M Pro and HD710A Pro are both equipped with shock sensors that can detect vibrations. When strong vibrations occur while the hard drive is in use, a red warning LED will illuminate, and the device will automatically activate its protective systems to prevent damage. Furthermore, the user-friendly waterproof cover can be attached to the exterior of the HD710M Pro and HD710A Pro, which means that users can rest easy knowing that their data is under the most secure protection."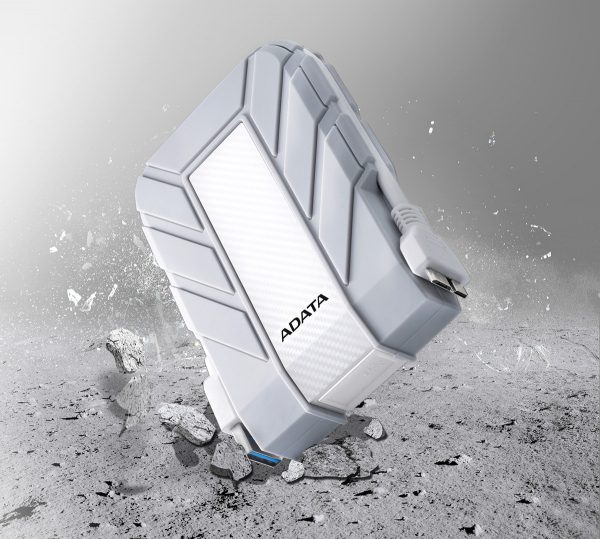 These drives have a lot going for them besides being rugged and beautiful. I really appreciate that the cable attaches to the drive to prevent it from being lost when on the go. Also, because it uses a 2.5 inch drive, it is bus-powered, meaning there is no need for an AC adapter.
Both variants of the drive should be available soon from various retailers -- pricing is not yet known. There are two capacity options -- either 1TB or 2TB. Keep in mind, while it comes with a USB-A cable, you can buy a USB-C cable for it on the cheap from a store like Amazon -- if you need one.