Cloud adoption is up but 35 percent of spend is wasted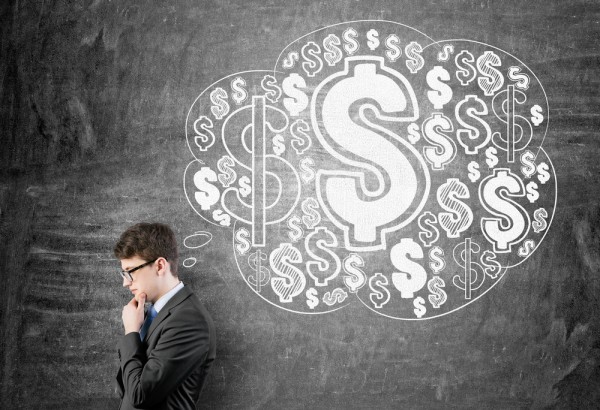 The dash to move data and applications to the cloud shows no signs of slowing down, but while the adoption of cloud solutions is up there are still major challenges.
A new report from cloud delivery specialist RightScale shows that 26 percent of enterprises (with more than 1,000 employees) are spending over $6 million a year on public cloud.
But the sector is still growing, 71 percent of enterprises say they will grow public cloud spend more than 20 percent, while 20 percent plan to more than double public cloud spend. Multiple cloud use is common too with respondents already running applications in 3.1 clouds and experimenting with 1.7 more.
Amazon continues to lead the way among public cloud providers with AWS adoption increased from 57 percent in 2017 to 64 percent in 2018. Azure is up from 34 to 45 percent, Google Cloud up from 15 to 18 percent, and IBM Cloud increased from eight to 10 percent.
Given increases in spending it's no surprise that optimizing cloud costs is the top initiative for cloud users (cited by 58 percent), which is an increase over 2017 (53 percent). Security is a challenge for 77 percent of respondents, with 29 percent seeing it as a significant one. Managing cloud spend is a challenge for 76 percent of respondents, while a smaller 21 percent see it as a significant challenge. Companies self-estimate that they waste around 30 percent of their cloud spend and RightScale reckons another five percent on top of that, giving total wasted spend of 35 percent.
Interestingly the maturity of cloud projects affects the things companies see as most pressing. Security is the largest issue among cloud beginners, while cost becomes a bigger challenge for intermediate and advanced users.
"The RightScale 2018 State of the Cloud Survey showed that enterprise cloud spending will grow rapidly over the next year, and yet 35 percent of cloud spend is wasted. As a result, optimizing clouds costs is the top initiative for cloud users in 2018," says Michael Crandell, CEO of RightScale. "Multi-cloud continues to be the preferred strategy for enterprises, with companies reporting that they use nearly five different clouds on average. With this multi-cloud approach, Azure is now nipping at AWS' heels and, in fact, is in a dead heat with AWS among enterprises that are just beginning their cloud adoption."
You can find out more in the RightScale 2018 State of the Cloud report on the company's website.
Photo Credit: ImageFlow/Shutterstock