Light Phone 2 is for smartphone users wanting to disconnect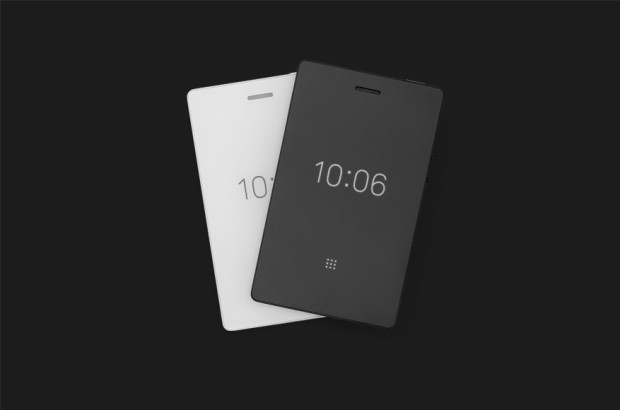 Although I do not consider myself a smartphone addict, I have become so used to filling up my down time with YouTube videos, learning new stuff and staying in touch with friends that I might as well call myself one. Thing is, unlike other people who say they want to disconnect, I don't. It's fair to say I don't reminisce about the days when all I could do was phone or text someone.
But I have to admit that I'm intrigued by the Light Phone 2. It's a new phone that is designed to offer as little as possible in terms of functionality, with the goal being to help users "spend quality time doing the things [they] love the most, free of distraction." It's a fresh concept, and the thing that I find the most interesting is its unique design.
You do not see a whole lot of devices launching nowadays with a matte E-ink display, which is what makes the Light Phone 2 stand out from the crowd. The implementation looks quite smart in the video shared by the company and different from the vast majority of new phones on the market.
The UI only exposes the elements that are relevant to you, like the digits for dialing a new phone or the name of your contacts and nothing else. There's no need to woo the typical consumer here, so Light went the other way by embracing a really minimalistic design. It feels a bit too simple, if I'm honest, but that's probably because I've grown used to seeing crowded UIs.
This second-generation model isn't (or may not be) as "dumb" as you might believe though. It offers 4G LTE, messaging, contacts, an alarm clock and auto-replies, but, "if it makes sense," it could also get features like weather, directions, ride-hailing, calculator or voice commands. Light is, however, not going to add social media, advertising, email or news support.
It's also got Wi-Fi and GPS, 1GB of RAM, 8GB of internal storage, a proximity sensor, a nano-SIM card, USB Type-C, a 500mAh battery and a custom version of Android called LightOS (which is how the company can easily offer support for services like Uber).
It's a bit more advanced than the original Light Phone, but still far, far away from what a smartphone can do. And that's not a bad thing. If you're interested in this concept, the only problems that you may struggle with are the price ($250, at the time of writing this article) and availability (it's currently being funded through Indiegogo, so we don't really know when it'll ship).