Which smartphone has the best display? The Samsung Galaxy S9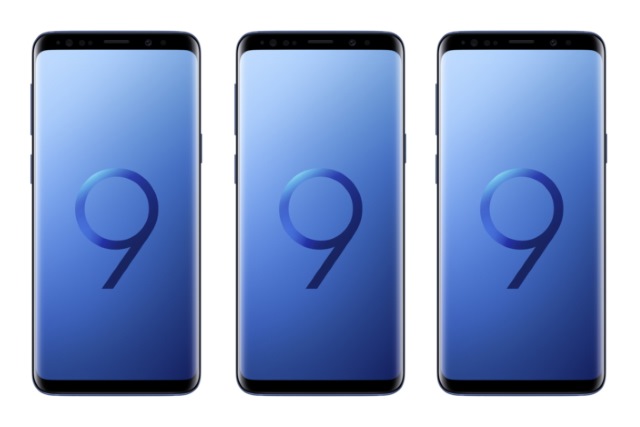 Considering the amount of time spent staring at the screen of a smartphone, it's important that things look great -- particularly when it comes to video and photography. So it's little surprise that screen quality is high on the list of many people's priorities when shopping for a new handset. But which is the best?
Just a few months ago, experts at display calibration and benchmarking firm DisplayMate announced that the best screen was to be found on the iPhone X. Now, following the launch of the latest flagship from Samsung, it has awarded its highest ever rating to the Galaxy S9.
See also:
While the S9 has been described as merely an evolutionary phone, DisplayMate notes that there have been "many major display performance improvements" -- not least that color accuracy is now "indistinguishable from perfect." The benchmarkers go on to say that the S9's screen is "almost certainly considerably better than your existing Smartphone, living room 4K Ultra or HDTV, Tablet, Laptop, and computer monitor based on our detailed Lab measurements."
Samsung picks out some of the highlights of the test results, saying:
Each of the Infinity Display's screen modes demonstrates record-setting absolute color accuracy, which means that depicted colors are visually indistinguishable from perfect. In Cinema Mode, the Galaxy S9 has been rated to 0.7 JNCD (Just Noticeable Color Difference), a measurement that refers to the bare minimum color difference that the human eye can perceive. The display also features a wide native color gamut -- 113 percent of DCI-P3 and 141 percent of sRGB/Rec. 709; the largest that DisplayMate has ever measured in a smartphone or tablet.

The Galaxy S9 offers users the best in terms of image quality and brightness, and features an enhanced High Brightness Mode that allows it to produce vibrant visuals when users need them, such as when they're under direct sunlight or in other environments with lots of ambient light. The display's peak brightness of 1,130 nits is approximately 10.7 percent brighter than that of the Galaxy S8.
DisplayMate sums up its tests by saying: "Based on our extensive Lab Tests and Measurements, the Galaxy S9 has an Impressive Display that establishes many new Display Performance Records, earning DisplayMate's Best Performing Smartphone Display Award, and receiving our highest ever A+ grade."
You can check out the full test results over on the DisplayMate website.