Enterprises turn to multi-cloud environments despite extra complexity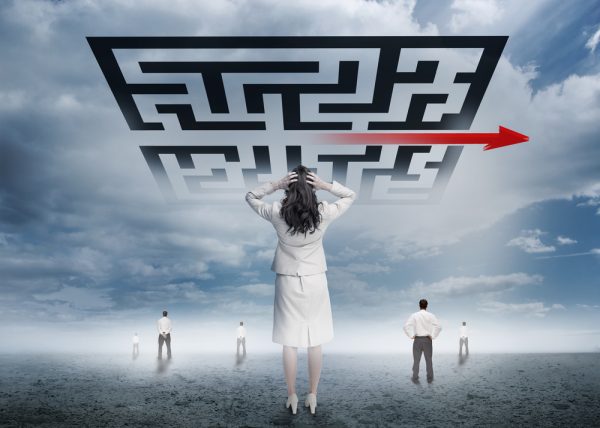 Businesses have been adopting the cloud for many reasons, the results of a new study show that large enterprises are increasingly turning to multiple different clouds despite the complexity this creates.
The report from hybrid cloud management company Scalr shows several reasons for this approach. Half of enterprises rank disaster recovery as the top reason for implementing multiple clouds, with having a secondary platform for test/dev coming in as a close second at 46 percent.
More than one-third (36 percent) cite federation of IT, such as extending self-service to teams without sacrificing policy-based controls, as a main driver.
To address the extra complexity, over 75 percent of enterprises are either currently using or evaluating a cloud management platform (CMP). 35 percent indicated they already have a CMP in place, and 40 percent are actively evaluating cloud management solutions, showing a clear acceleration of the cloud management market.
Security still stands out as the main concern around cloud use, with 62 percent ranking it as number one. Cost concerns come in second, and are followed by automation/orchestration and self-service.
"It's no secret that enterprises have turned to cloud to innovate faster. We wanted to dive deeper to see how they're using different cloud platforms and dealing with the complexities that come from multi-cloud environments," says Sebastian Stadil, founder and CEO of Scalr. "As the Scalr survey indicates, as more businesses use a variety of cloud platforms in enterprise-wide environments, challenges that were able to be addressed during the initial wave of niche cloud deployments, like security, are again top concerns in this emerging 'Cloud 2.0' world. The vast majority of enterprises are looking to cloud management platforms to provide the flexibility needed for innovation along with the policies needed for security and cost control."
Although AWS remains the most popular cloud platform, with 25.9 percent of enterprises using it compared to 23.9 percent for Microsoft Azure and 20.9 percent for VMware, Microsoft Azure users are more likely than AWS and VMware users to use the platform for both development and production environments. 88 percent of enterprise Azure users use it for both, followed by 73 percent for VMware and 72 percent for AWS.
The full report is available to download from the Scalr website.
Image credit: Wavebreakmedia/depositphotos.com