Facebook bans far-right group Britain First and its leaders for hate speech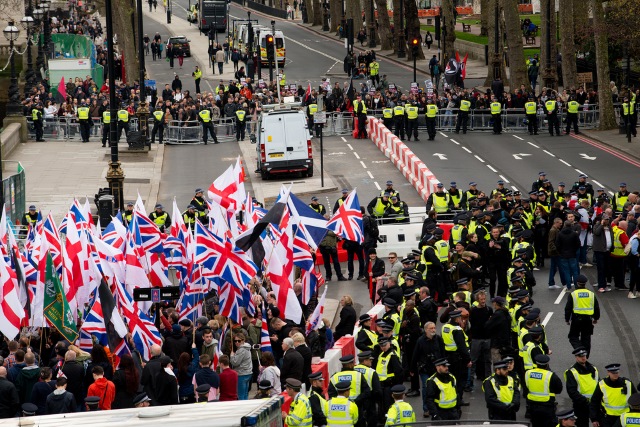 In the latest part of its clean-up exercise, Facebook has removed pages of the far-right, anti-Islamic group Britain First. The social network has also closed down the pages of the leaders of the group -- well-known in the UK, and also brought to US attention after Donald Trump shared its tweets.
The ban is such that Britain First will not be able to create any pages in the future. Facebook says that the group has repeatedly violated rules against hate speech, and denies that the bans are an infringement of free speech.
See also:
The company has not revealed exactly which posts were in violation of its policy, nor said anything about the precise nature of their content. However, it says that the main Britain First page, as well as those of leaders Paul Golding and Jayda Fransen, repeatedly broke rules about incitement of hatred against minority groups.
In a post entitled "Taking Action Against Britain First" Facebook says:
We are an open platform for all ideas and political speech goes to the heart of free expression. But political views can and should be expressed without hate. People can express robust and controversial opinions without needing to denigrate others on the basis of who they are.

We have community standards that clearly state this sort of speech is not acceptable on Facebook and, when we become aware of it, we remove it as quickly as we can. Political parties, like individuals and all other organisations on Facebook, must abide by these standards and where a page or person repeatedly breaks our community standards we remove them.
Facebook says that the decision to implement bans was not taken lightly and that the moderators of the Britain First page, and Golding and Fransen, had received final written warnings about the content they were posting. These warnings were simply ignored.
The major of London, Sadiq Khan, issued a statement expressing his approval of Facebook's actions:
Britain First is a vile and hate-fueled group. Their sick intentions to incite hatred within our society via social media are reprehensible, and Facebook's decision to remove their content is welcome.
Image credit: John Gomez / Shutterstock