Privacy: Facebook has been collecting call and text data from Android users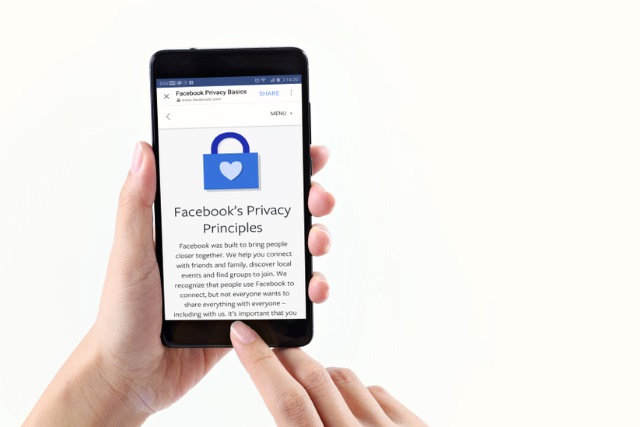 It has been a bad week for Facebook -- and its users -- after it was revealed that Cambridge Analytica had harvested data from millions of accounts on the social network. Now it turns out that Facebook itself has been engaged in gathering user data.
A social media user, Dylan McKay from New Zealand, downloaded his Facebook archive and was shocked to discover that nearly two years' worth of call and text logs from his Android phone were included. McKay is not alone, and it's possible that details of your communication have been logged as well.
See also:
The data collection does not appear to have been carried out across the board, but this will come as little comfort to users who have become increasingly disillusioned with Facebook. Users who downloaded their Facebook archive were appalled to find that logs about texts and calls they sent and received between 2015 and 2017 were available.
The logs show when calls were placed or received, which contact was involved, and how long the call was.
If you want to check to see if Facebook has been gathering the same information from you, you can do so by visiting your account settings and selecting the Download a copy of your Facebook data option. When you have downloaded the archive, extract it, and look in the HTML folder for a file called contact_info.htm.
McKay shared news of his findings on Twitter:
Downloaded my facebook data as a ZIP file

Somehow it has my entire call history with my partner's mum pic.twitter.com/CIRUguf4vD

— Dylan McKay (@dylanmckaynz) March 21, 2018
Not every user will find that their data has been collected in the same way. Those affected by the seemingly non-consensual data collection appear to be those who have opted to permit Facebook to suggest new friends based on phone numbers stored in the address book.
In a statement given to Ars Technica, Facebook says:
The most important part of apps and services that help you make connections is to make it easy to find the people you want to connect with. So, the first time you sign in on your phone to a messaging or social app, it's a widely used practice to begin by uploading your phone contacts.
The company also highlights the fact that contact uploading is optional, and points out that permission has to be granted to give access to contacts -- although it's fair to say that this permission would have been granted quite some time ago and it may not have been obvious at the time.
Ars Technica helpfully explains how this permission works:
If you granted permission to read contacts during Facebook's installation on Android a few versions ago -- specifically before Android 4.1 (Jelly Bean) -- that permission also granted Facebook access to call and message logs by default. The permission structure was changed in the Android API in version 16. But Android applications could bypass this change if they were written to earlier versions of the API, so Facebook API could continue to gain access to call and SMS data by specifying an earlier Android SDK version. Google deprecated version 4.0 of the Android API in October 2017—the point at which the latest call metadata in Facebook user's data was found. Apple iOS has never allowed silent access to call data.
Has Facebook been logging your calls and texts? Head to facebook.com/settings and click Download a copy to find out.
Image credit: AngieYeoh / Shutterstock