Facebook suspends Trump campaign's data analytics team, Cambridge Analytica, for harvesting private information of 50 million users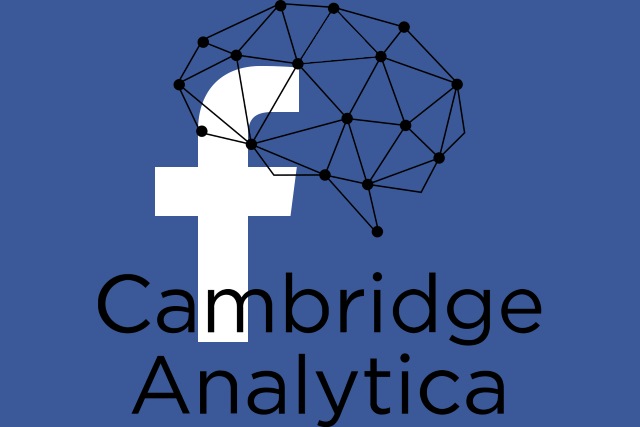 Facebook has suffered what has been described as the social networks "biggest ever data breach" after Cambridge Analytica and its parent group Strategic Communication Laboratories (SCL) harvested data from more than 50 million users.
Cambridge Analytica is best known for its work with the Trump campaign for the 2016 election, and Facebook found that the company had violated it data privacy policies. The data was used as part of a "microtargeting" campaign to try to predict and influence voters' choices in the election.
See also:
Facebook has issued a statement about the suspension of Cambridge Analytics and SCL, saying: "Given the public prominence of this organization, we want to take a moment to explain how we came to this decision and why." The social network goes on to explain how Dr Aleksandr Kogan, a psychology professor at the University of Cambridge, violated its policies.
He created an app called thisisyourdigitallife which was presented as a "a research app used by psychologists" and promised to give a personality prediction. The app gathered information from users, and this was fine. What was not fine was the fact that Kogan then passed this data on to third parties, including SCL/Cambridge Analytica and Christopher Wylie of Eunoia Technologies. (Wylie later turned whistleblower.)
When Facebook heard about this, the thisisyourdigitallife was removed, and the company demanded that Cambridge Analytica, Kogan and Wylie destroy the data that had been collected, and provide proof that this had been done. In its explanatory statement, Facebook then says:
Several days ago, we received reports that, contrary to the certifications we were given, not all data was deleted. We are moving aggressively to determine the accuracy of these claims. If true, this is another unacceptable violation of trust and the commitments they made. We are suspending SCL/Cambridge Analytica, Wylie and Kogan from Facebook, pending further information.
Christopher Wylie spoke to the Observer, explaining how user data obtained without authorization was used to profile US voters and hit them with highly targeted political ads. He says: "We exploited Facebook to harvest millions of people's profiles. And built models to exploit what we knew about them and target their inner demons. That was the basis that the entire company was built on."
Writing for the Observer, journalists Carole Cadwalladr and Emma Graham-Harrison say:
Documents seen by the Observer, and confirmed by a Facebook statement, show that by late 2015 the company had found out that information had been harvested on an unprecedented scale. However, at the time it failed to alert users and took only limited steps to recover and secure the private information of more than 50 million individuals.
The number expanded to such a large number of people thanks to the fact that the thisisyourdigitallife not only collected data about people actively using it, but also data about their friends.
Facebook says that it is willing to take legal action if it finds there have been illegal activity: "We are committed to vigorously enforcing our policies to protect people's information. We will take whatever steps are required to see that this happens. We will take legal action if necessary to hold them responsible and accountable for any unlawful behavior."