Best Windows 10 apps this week

Two-hundred-and-seventy-six in a series. Welcome to this week's overview of the best apps, games and extensions released for Windows 10 on the Windows Store in the past seven days.
Microsoft added the new Edge Extensions page to the Store recently. The Store page lists recent and popular Edge extensions, and also extensions by category.
As always, if I missed an app or game that has been released this week that you believe is particularly good, let me know in the comments below or notify me via email.
Discounts this week
The following list is a selection of the best deals. Make sure you check out the Store for all offers.
Some apps are discounted for more than one week. Only new apps and games are listed below. Check out the previous post in the series for past offers that may still be valid.
New apps and games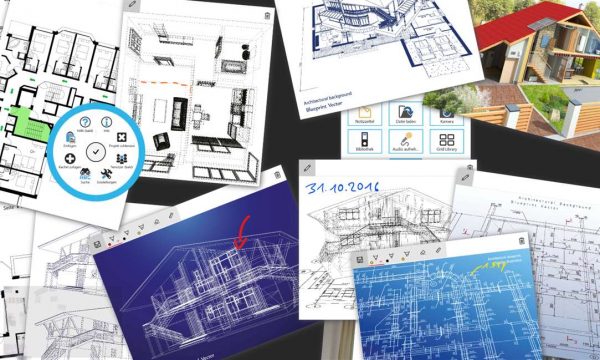 Collaboard is a digital whiteboard optimized for Microsoft Surface Hub and Surface devices. The app is free to test for 30 days but requires a subscription after the initial trial period.
The whiteboard supports real-time remote collaboration, various templates (Business Model Canvas, Value Proposition, Design Thinking, Game Storming, Agile Practices (e.g. Kanban, Scrum), Mind-Mapping), support for different file formats such as PDF documents, images, or videos, and a lot more.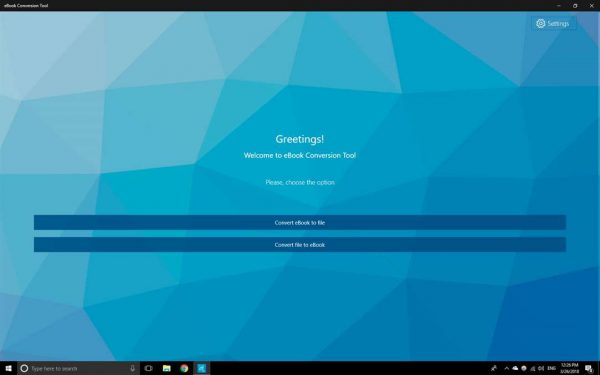 You may use eBook Conversion Tool to convert between various ebook formats.
The application supports popular formats such as djvu, epub, fb2, lit, oeb, lrf, azw, or cbc which it can convert to txt, pdf, pdb, rtf  and other formats.
You can check out the full list of supported formats and the conversion targets on the Windows Store page.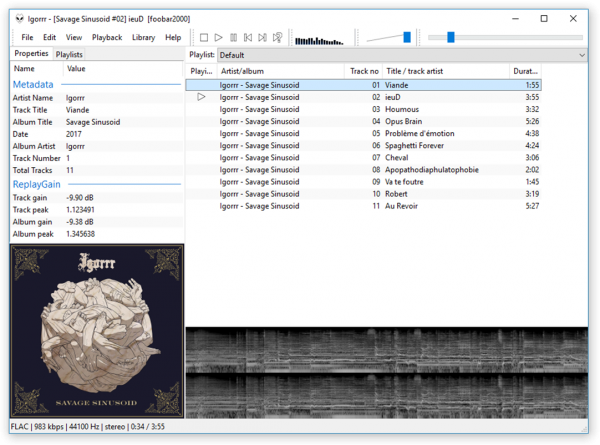 The lightweight audio player is now available as a Windows 10 application. The app is a conversion of the desktop application; it supports all features of the audio player with the exception of loading add-ons.
The developer plans to integrate the missing functionality in future updates.
Foobar2000 supports all major music formats, keyboard shortcuts, audio tags, ReplayGain and more.
Nimbus Screen Capture (Microsoft Edge)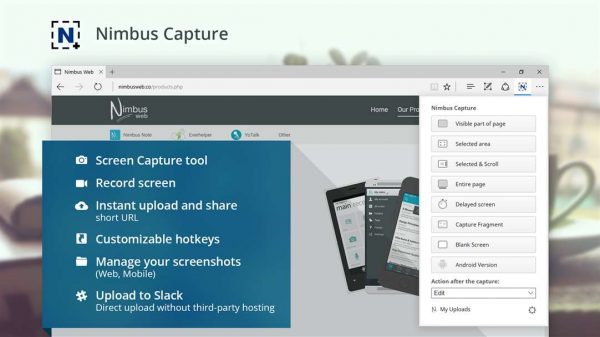 Nimbus Screen Capture is an extension for Microsoft Edge that adds screen capturing functionality to the browser.
You may use it to capture part of a web page or the entire web page, and save the screenshot locally or use integrated share and upload functionality to save it online.
The extension supports keyboard shortcuts and basic image editing functionality that includes tools such as resize, crop, blur or annotate.
Notable updates
Movie Maker update improves application stability, user interface and other areas of the app.