Breakthrough in AI cuts battery drain of mobile voice UIs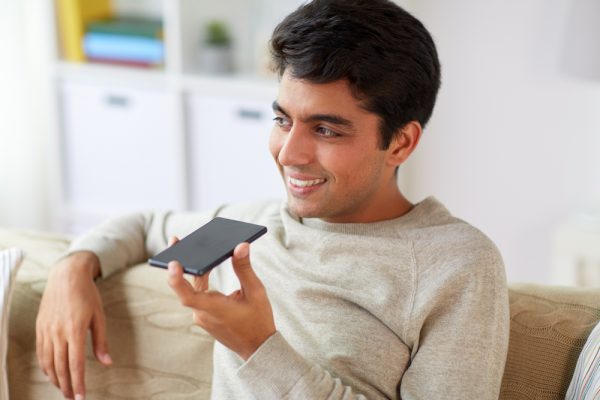 We've become increasingly used to technology that uses 'wake words' like, "Hey, Cortana" to initiate interaction.
But this technology has, so far, failed to make a big impact in the mobile apps arena, the main reason being the battery drain created by having an app that's constantly listening. That could be about to change as Silicon Valley company Sensory is announcing a breakthrough in running its TrulyHandsfree wake word and speech recognition AI engine directly on Android and iOS smartphone applications at low-power.
Until now, always-listening wake word solutions for apps required too much power to be practical, especially for apps that remain open and active in the background. Additionally, having to maintain the same user experience across operating systems, and across all different devices has added an extra layer of complexity. TrulyHandsfree streamlines the implementation and coding process, allowing developers to quickly and easily deploy apps with power-efficient, always-listening wake word and command set capabilities across all popular mobile and PC operating systems.
"Hands-free operation for voice control has become the norm, and application developers are now looking to create hands-free wake words for their own apps," says Todd Mozer, CEO of Sensory. "For example, we recently helped Google's Waze accept hands-free voice commands by supplying them with Sensory's 'OK Waze' wake word that runs when the app is open. With previous versions of TrulyHandsfree, having our always-on wake word engine listening for the OK Waze wake word during a short trip would have had minimal effect on a smartphone's battery, but for longer trips a more efficient system was desired -- so we created it. Sensory is excited to now offer TrulyHandsfree with excellent low-power performance to all app developers!"
TrulyHandsfree currently supports more than 17 languages, and an SDK for TrulyHandsfree is available for Android, iOS, Linux, Mac OS, QNX and Windows. Sensory offers developer support for cloud service interfaces on Android, iOS, Linux, Mac OS and Windows, as well as support for dozens of proprietary DSPs, microcontrollers, smart microphones and other low-power embedded devices. SDK updates taking advantage of lower power TrulyHandsfree are now being rolled out for Android and iOS.
You can find out more on the Sensory website.
Image credit: Syda_Productions/depositphotos.com