Facebook users in Europe will soon have better privacy protection than those in the US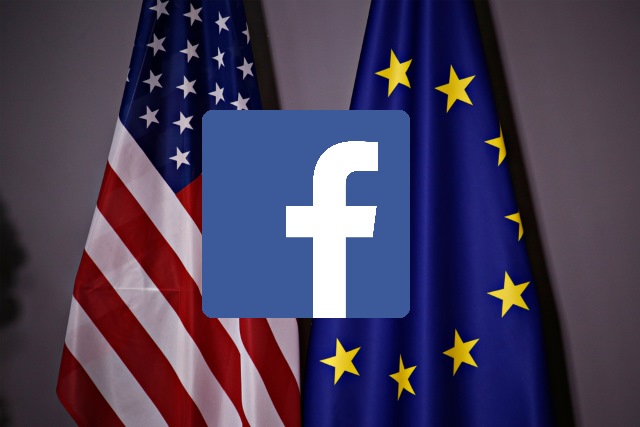 In a few weeks, privacy is set to improve for Facebook users -- at least this is the case for people in Europe. May 25 sees the implementation of General Data Protection Regulation (GDPR), and it means that European users will have the right to not only request details of the information stored about them, but also the right to demand its deletion.
While this will be a legal obligation within Europe, it would have been the perfect opportunity for Facebook to extend the same rights to its users around the world. But it's not going to. Mark Zuckerberg has confirmed that GDPR-style privacy protection is not going to be extended to the US and other parts of the world.
See also:
In a telephone interview with Reuters, the Facebook chief said that while he agreed "in spirit" with GDPR, it was not something he planned on bringing to Americans. Facebook is still reeling from a double whammy of privacy controversies, with the fallout from the Cambridge Analytica and phone/text logging scandals still hanging in the air.
There have been renewed calls for the social network to start doing more to protect users' privacy, and while there have been a few concessions in this area, the company seems content to run a two-tier system, with Europe getting a better deal than the rest of the world.
Speaking to Reuters, Zuckerberg declined to say which elements of GDPR would or would not make it to other parts of the world:
We're still nailing down details on this, but it should directionally be, in spirit, the whole thing.
This is clearly a very carefully worded statement, but it's clear that the rest of the world will be getting a different deal to Europe -- and with no legal obligation to comply with regulation outside of Europe, it's hard to imagine that whatever's offered will come close to matching GDPR.
There is also, of course, the problem of determining where Facebook users are located. When it comes to applying GDPR, will Facebook simply trust that someone is where they say they are (in which case you can expect to see the number of users located in Europe suddenly spiking), or will attempts be made to determine where they actually are (in which case there are VPN tools to take into consideration)?
Image credit: Alexandros Michailidis / Shutterstock