JBL launches 'Reflect Mini 2' and 'Reflect Contour 2' Bluetooth sport headphones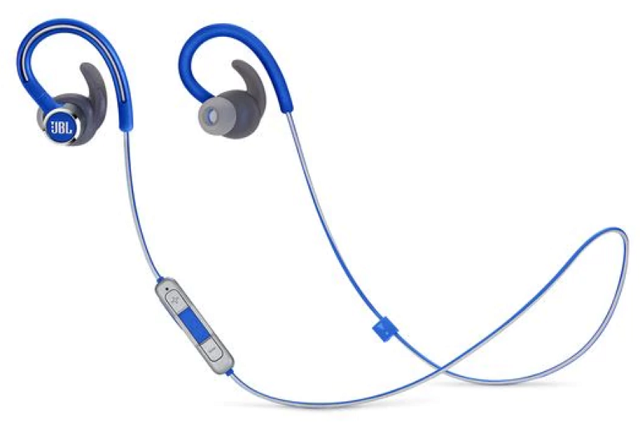 When Apple removed the 3.5mm audio jack from the iPhone, some people freaked out. Look, I understand that change can be scary, but an analog port has no place on modern smartphones. For those that struggled to cope, Apple even included a free dongle, allowing these Luddites to take their time transitioning to the new standard -- Bluetooth.  Of course, despite the negative feedback Apple received, many Android manufacturers followed suit and removed the headphone jack too. The same thing is happening with the iPhone X's notch, but I digress.
Regardless of whether your smartphone does or doesn't have a headphone port, you should still invest in some quality Bluetooth earbuds. Not only are they more convenient and fashionable, but they can be better for active folks too, as there is no annoying cord going into your phone which can get tangled. Today, JBL unveils a pair of new wireless earbuds that focus on an active lifestyle. The "Reflect Mini 2" and "Reflect Contour 2," as they are called, are very similar, but the latter has a handy ear-hook to prevent slippage. Best of all, they are both priced under $100, making them very affordable.
"The latest additions to the successful JBL Reflect sport headphones line-up are designed for movement, guaranteeing athletes ease of activity, while providing style, durable construction and superior performance in any setting. Pairing JBL's Signature Sound with a sleek, lightweight aluminum design, the Reflect earphones provide an elevated audio experience that keeps athletes motivated to go the extra mile," says JBL.
ALSO READ: JBL Boombox is a superb portable Bluetooth speaker sans assistant [Review]
The company further says, "The JBL Reflect series continues to deliver the best features of a sports headphone so users can feel confident going the distance without compromising style. Evolving and improving upon the previous generations, these new headphones marry lifestyle and superior performance with on-trend color options, IPX5 sweatproof materials and reflective cables, ideal for nighttime visibility during outdoor jogs."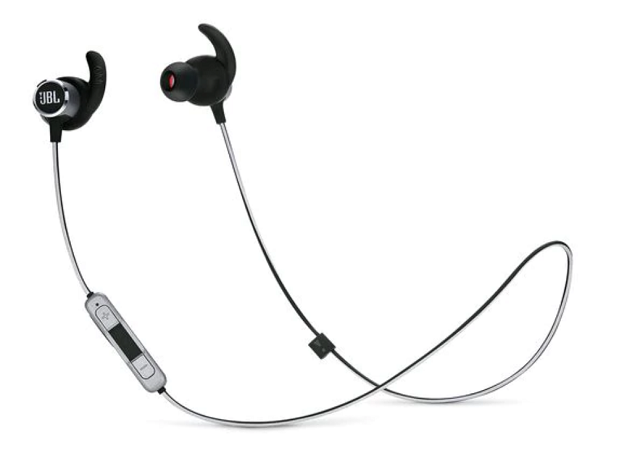 JBL shares the important specifications and features below.
5.8mm driver delivering JBL's Signature Sound
10-hour battery life with Speed Charge
Bluetooth connectivity
3-button remote with microphone to easily control music and calls
Ergonomic ear-tips and enhancers in interchangeable sizes for a personalized fit
IPX5 Sweat proof
Lightweight aluminum construction
Reflective cable for visibility at night
Dual Lock Technology with over-the-ear hook for secure fit workouts (Reflect Contour 2 only)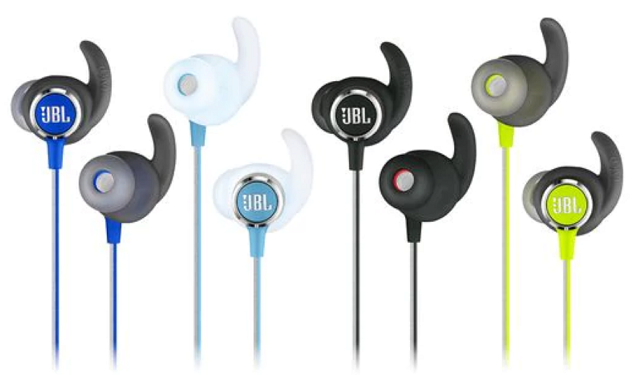 Both can be purchased for $99.95 from JBL directly here. The Reflect Mini 2 can be had in Black, Blue, Lime Green, or Teal colors, while the Reflect Contour 2 is available in Black, Blue, Lime Green, or White/Red.
Have you evolved into a user of wireless headphones, or are you still using a wire like a caveman? Please tell me in the comments below.