IOGEAR launches new 4K DisplayPort KVMP Switches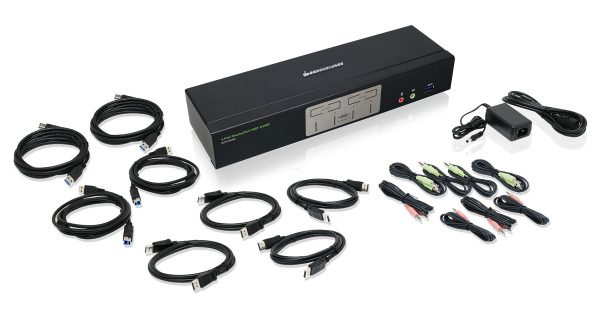 Home consumers probably own just one desktop computer -- if they don't instead have a laptop. Enthusiasts and professionals, however, can own two or more (workstations, servers, etc.). Managing them all can be a pain in the butt, as you must own several keyboards, mice, and monitors -- a costly and messy affair. Of course, alternatively, you can own just one set of peripherals and constantly switch them between the machines -- a hassle that also puts wear on the ports.
The best alternative, however, is to utilize a KVMP switch, which allows you to easily switch one set of peripherals -- including USB, audio and video -- between several machines. Today, IOGEAR launches two new high-end KVMP switches with dual 4K video-out. One supports two computers, while the other handles up to four. And yes, the 4K video is at 60Hz.
"The 2-Port DisplayPort KVMP Switch with Dual Video Out and RS-232 (GCS1932M) and 4-Port DisplayPort KVMP Switch with Dual Video Out and RS-232 (GCS1934M) are designed for environments that require high graphic resolution, such as professional film and video production, and for enhancing consumer electronics applications such as motion graphic design, animation, engineering, architecture, and media design," says IOGEAR.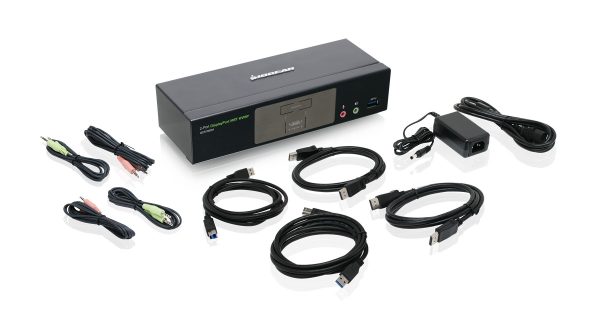 The company further says, "DisplayPort 1.2 and HDCP-compliant, the KVMP switches allow users to connect up to two 4K UHD monitors and quickly switch between two (GCS1932M) or four (GCS1932M) DisplayPort computers with the simple push of a button, eliminating the need for redundant hardware. Both switches support RS-232 commands, provide integrated support for both HDMI and DVI adapters, and feature 7.1 HD audio through the DisplayPort connections."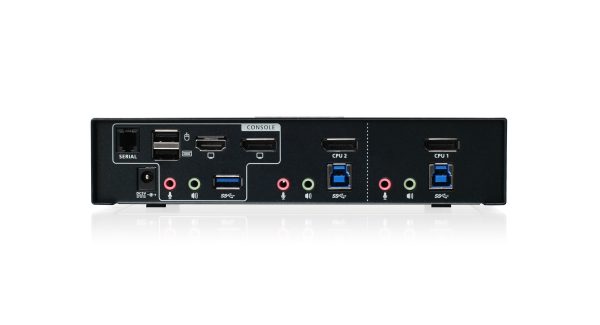 These premium KVMP switches will not come cheap, as you can imagine. To have such sophisticated technology, you will have to pay. The two-machine variant is $430 while the four-machine model is a sky-high $600.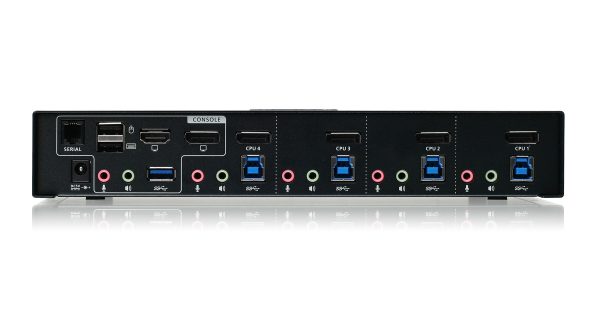 Unfortunately, these prices probably put them out of reach for most home enthusiasts. With that said, many businesses will likely pay without issue if it meets their needs.
To learn more, you can click on the respective links below.