Mac users, you can now add Windows Defender Browser Protection to Google Chrome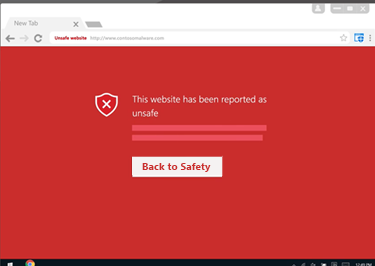 People are becoming rather wary of the security they trust, particularly after the recent bad press. With this in mind, we've noted that a few people are deciding to stick with Windows Defender, which is built into Windows 10.
Sadly for Mac users, if you want anti-malware software, you need to rely on a third party and one of the many brands. Or you could just download from the official Apple App Store where you know each application has been vetted before inclusion.
SEE ALSO: Microsoft brings Windows Defender Browser Protection extension to Google Chrome
But, there are numerous downloads available which will never be included within any official app store. Music scores, samples, stock images and many similar files are a few we can think of. So how do you protect yourself from accidentally stumbling across a malicious website, fake online store or phishing site intent on extracting your personal information?
The obvious solution is a web browser plugin which will intercept your browsing behavior before it's too late. Luckily for you Microsoft has released a version of Windows Defender for Google Chrome, called Windows Defender Browser Protection.
Windows Defender Browser Protection is a very simple plugin. All it does is check websites against a known Microsoft database of reported malicious sites and warn you if it is potentially rogue. Any site that isn't on this list will slip through the system. In addition to warning you against rogue websites, you also receive phishing protection from malicious emails. Click a web link within an email and the plugin will check an warn you if the link is rogue.
And that's about it. You don't actually receive Windows Defender on your Mac. There's no protection against installing malicious software, for example. You'll still need a security suite for full protection.
Download Windows Defender Browser Protection for Chrome.