Huawei launches Honor MagicBook laptop with 8th-gen Intel chips and Nvidia graphics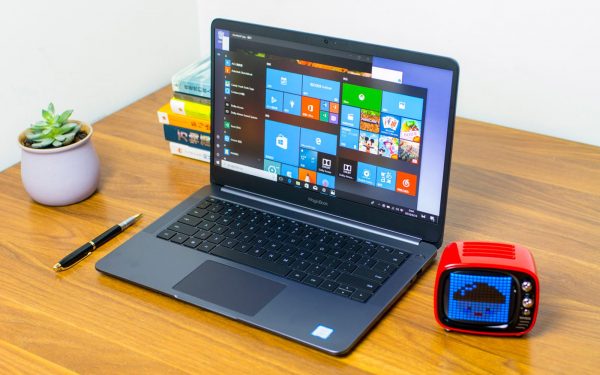 When we think about Huawei, laptops aren't the first things that cross our mind. The company's presence in this market is limited to a handful of models, though the lineup is slowly growing.
The MagicBook, which is introduced under its Honor brand, is Huawei's latest entry in the laptop scene, featuring some pretty attractive specs, like 8th-generation Intel Core i7 and Core i5 processors and dedicated Nvidia graphics in a 15-inch body.
The laptop is aimed at consumers valuing portability over performance. The processor options are low-power -- namely, the Core i7 8550U and Core i5 8250U -- and so is the GeForce MX150 GPU.
The graphics card will not impress any gamers, but it is significantly faster than the built-in options that typically ship with Windows 10 PCs. Based on some benchmarks I've seen, it should handle some modern titles on low details and resolutions.
The combination works pretty well in terms of battery life, with an estimated 12 hours of runtime. Whether that's accurate remains to be seen, but, on paper, it looks pretty good for the segment it's playing in.
What else should you know? Well, on top of the aforementioned specs, it's got 8GB of RAM and a 256GB SSD on board, which are fairly standard. The touchpad appears to be pretty large and the bezels pretty slim, which makes it look much more expensive than it is.
According to Engadget, the MagicBook will be offered at around $900 for the Core i7 configuration and $800 for the Core i5 version in China. There's no word about other markets, but, if you're interested, it should be easily available from local retailers.