Learn to code JavaScript for free with Google Grasshopper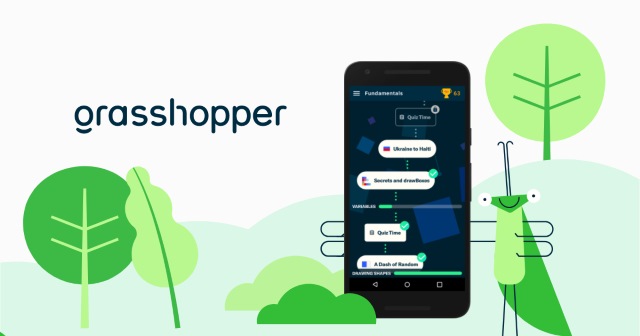 Many people like the idea of learning to code, but -- like learning a foreign language -- it can be hard to know where to start. With free and paid-for options to choose from, and a wide range of techniques, what's the best way to get started?
If you've been thinking about learning JavaScript, Google may have the answer for you. The company has launched Grasshopper, a free coding app for iPhone and Android that teach through a series of puzzle games.
See also:
Grasshopper comes from Google's experimental Area 120 workshops, and the incubator has broken down the intimidating world of coding into an approachable series of mini-games. While there's certainly a sense that the app is aimed at children, there's nothing to stop people of all ages from using it as an on-ramp to coding.
Adopting a style similar to language apps such as Duolingo, Grasshopper not only gamifies the learning process, but also offers incentives in the form of achievements. It is not an approach that will work for everyone, but for a gentle introduction to JavaScript, it's a nice way to dip your toe in the water to see if you want to proceed further.
You can find out more on the Google Grasshopper website, and download the free mobile apps from the App Store and Google Play.