Razer launches 'Abyssus Essential' optical gaming mouse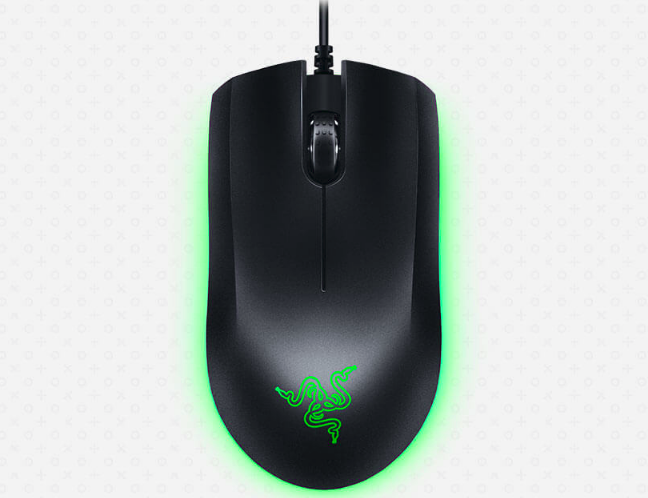 Gaming hardware and accessories often feature very over-the-top designs, making them look like futuristic alien technology. While this is cool for some folks, others prefer more basic products with more conservative designs.
Today, Razer launches the Abyssus Essential optical gaming mouse which features a classic design. Razer calls the mouse "no-frills" and this is quite correct -- because of its ambidextrous design, there are no side buttons.
Yes, folks, this is actually a 2-button mouse. While the scroll wheel is clickable for a third "button" it does not tilt for horizontal scroll. As it is a gaming product, it does have LED lighting, of course.
"The successor to the Razer Abyssus V2, the Razer Abyssus Essential is a no-frills mouse powered by Razer Chroma and is the first Razer mouse to feature a unique underglow lighting that reflects off the surface being used. The mouse also comes with a gaming-grade true 7200 DPI optical sensor and comfortable ambidextrous form factor," says Razer.
ALSO READ: ASUS unveils the svelte ROG Zephyrus M Windows 10 gaming laptop
The gaming-focused company also says, "The Razer Abyssus Essential with its underglow lighting offers gamers a unique way to come on board the Razer Chroma ecosystem with over 16.8 million color options, lighting customizations, and interactive game effects. Gamers can now complete their battle stations with the full range of entry-level Chroma peripherals comprising of the Razer Cynosa Chroma keyboard, Goliathus Chroma mouse mat, and the Abyssus Essential."

Razer shares the following specifications.
True 7,200 DPI Optical Sensor
Ambidextrous Ergonomic Design
Powered by Razer Chroma
Razer Synapse 3 (Beta) enabled
Approximate size: 114.7 mm / 4.51 in (Length) X 63 mm / 2.48 in (Width) X 37.3 mm / 1.46 in (Height)
Approximate weight (excluding cable): 78 g / 0.17 lbs
Cable length: 2.1 m / 6.89 ft
This basic mouse is surprisingly expensive at $49.99, making it a tough sell. Look, I know Razer makes quality products, and often asks a premium, but this might be a bit too much. It should probably be $10-$20 less.