Microsoft announces Your Phone, an app to view your iPhone or Android device in Windows 10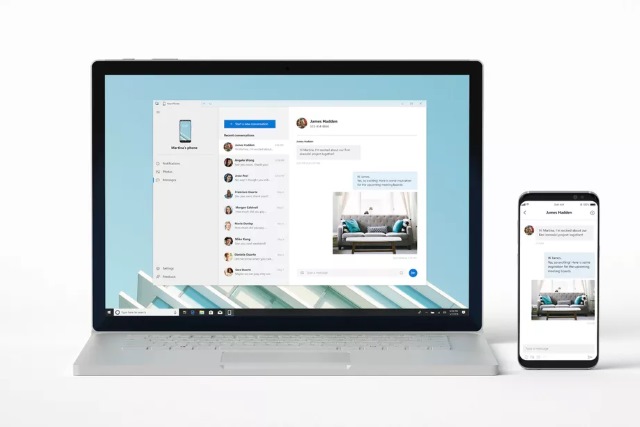 Having given up on its own mobile operating system, Microsoft has a greater interest in Android and iOS than ever before. Today at its Build 2018 developer conference, the company announces a new app called Your Phone.
The purpose of the app is to enable you to connect your computer to an iPhone or Android device and access the handset's contents without having to pick it up. As well as being able to view and respond to text messages from the comfort of your PC, you'll also be able to move files to and from your phone.
See also:
Although a listing for the app has already appeared in the Microsoft Store, Your Phone is not yet available in a functional form. As ever, it's Windows Insiders who will be able to try out the app first, and it is due to roll out to testers later this week.
But what exactly can we expect from Your Phone?
The idea is a pretty simple one, with the app mirroring your phone on your PC. This means you can use your computer as normal and not have to keep checking your handset for notifications -- they will also be displayed on your PC screen. This is something we have seen from third party apps in the past, but now it's Microsoft's turn to have a crack of the whip. Being able to see notifications, and even reply to text messages will help to reduce workflow interruptions.
At the moment it's not clear exactly which features will be available in the iOS and Android versions of the app, but we should learn more as Build progresses.