Gmail's new 'Smart Compose' feature writes replies for you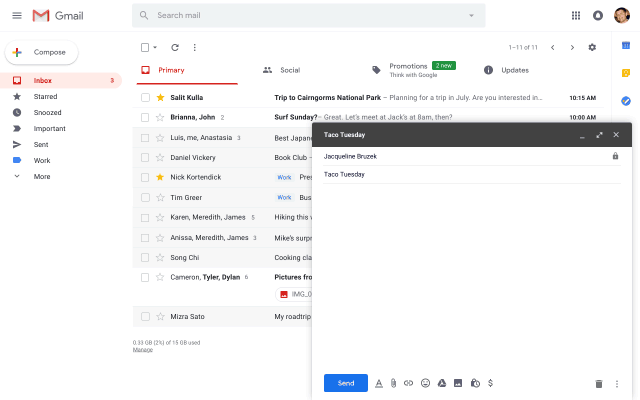 Google's I/O developer conference is underway and there will be plenty of announcements coming from the search giant.
Hot on the heels of the big makeover for Gmail comes news of another powerful new feature for the webmail service. Smart Compose uses machine learning to help you write responses to emails. It's a step beyond the Smart Reply feature the company introduced last year.
Whereas Smart Reply offered some simple phrases you could select and then edit as required, Smart Compose suggests complete sentences as you type.
If you see a suggestion you like, hit tab and it will be filled in. The GIF above shows how it works.
Smart Compose will start appearing for consumers over the coming weeks and for G Suite customers in the coming months.
You will need to be using new Gmail to use it. If you aren't, go to Settings > Try the new Gmail. Next, go to the general tab in your settings, scroll down and enable experimental access.