Google rolls out massive Gmail redesign -- here's what's new and how to access it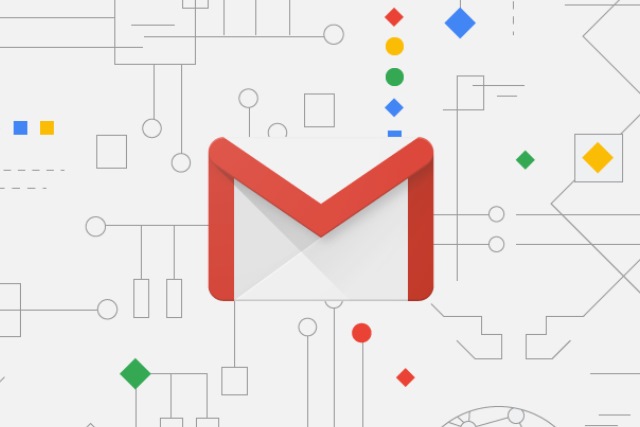 We've known for a little while that Google was planning a major overhaul of Gmail -- complete with a host of new features -- and now the big day has arrived. The most obvious change is the new look which is more in keeping with the aesthetics of Material Design, but it's the new features that Google is most keen to talk about.
While the company says that the aim of the update is "to help people be more productive at work", the new features are available to everyone starting now. What do you have to look forward to? Nudges, Smart Replies, email snoozing, action buttons and more.
See also:
The redesign makes it easier to do more, quickly. Action buttons that appear to the right of emails in your inbox can be used to archive messages, mark them as read, delete or snooze them. It's also much easier to access attachments without having to open an email.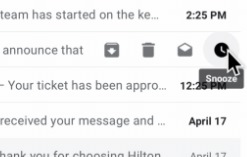 There's easy access to other Google tools such as Keep and your inbox can now nudge you with a reminder if you fail to respond to emails for a period of time. To help speed up email composition, Gmail on the web gains a feature from the mobile apps -- Smart Replies. These can be used to send common responses to messages with a quick click rather than requiring you to type.
There are two new security features, one of which sees Gmail warning when you receive a potentially risky email. The other -- "confidential mode" -- gives you the option of preventing the emails you send from being printed or forwarded, and you can also set them to expire after a set period of time.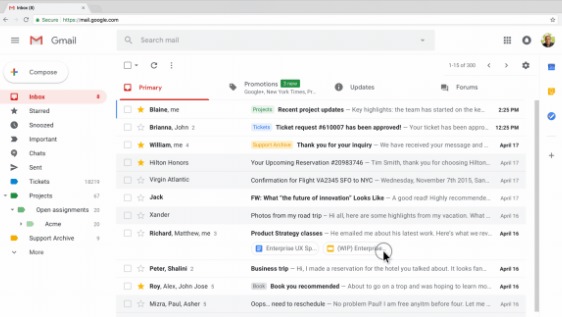 There are also updates for the Gmail mobile apps, including high priority notifications to help you to focus on what needs to be dealt with first. For anyone inundated with newsletters, the new feature that suggests unsubscribing from those emails that remain unopened will be a real boon.
The update is available to everyone starting today; the rollout is phased, however, so you might not be able to access it immediately. You can enable the new-look in Gmail by hitting the Settings button to the upper right of your inbox and then selecting Try the new Gmail; if you decide you don't like it, you can -- for the time being, at least -- revert back by selecting Go back to classic Gmail.