Logitech G305 LIGHTSPEED Wireless Gaming Mouse is very affordable with long battery life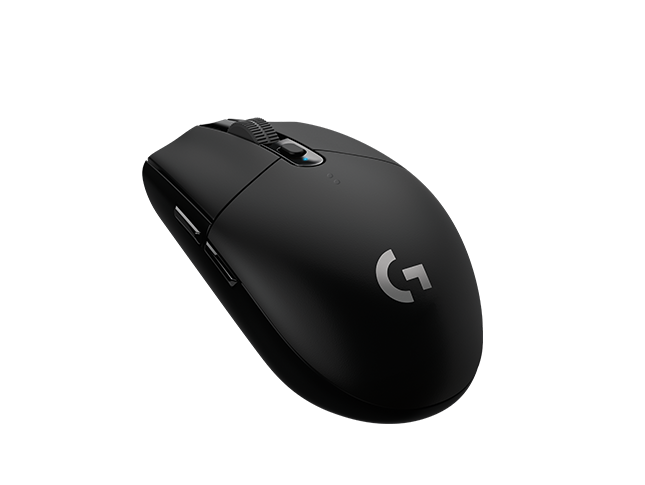 Wireless mice are more aesthetically pleasing than wired variants, but for the most part, I choose pointing devices with cables. Why? Well, nothing infuriates me more than having a mouse stop working because the battery died -- especially while in the middle of a game. At least with a wired mouse, I don't have to worry about that.
Today, Logitech unveils an affordable gaming mouse that offers an incredible 250 hours of battery life, meaning anxiety about depleted batteries should be minimal. An indicator light will alert you when power is getting low, so you won't be caught off guard. Best of all, the "G305 LIGHTSPEED Wireless Gaming Mouse," as it is called, uses a single AA battery -- easy to find and replace. And yes, the battery is included! Logitech claims the G305 can outperform wired mice too, all at a shockingly low price.
"The Logitech G305 uses HERO the most advanced gaming sensor ever designed. HERO is incredibly power efficient, and provides exceptional responsiveness and accuracy, 400 IPS precision and sensitivity up to 12,000 DPI, with no acceleration or smoothing. Plus, with the ultra-fast LIGHTSPEED wireless technology included in the Logitech G305, you get a faster-than-wired gaming experience with a 1ms report rate, end-to-end optimized wireless connection, and incredible responsiveness and reliability for competition-level performance," says Logitech.
ALSO READ: Logitech Keys-To-Go portable wireless keyboard gets three new color options
The company also says, "Thanks to the extreme power efficiency of HERO, battery life is incredible. You can get 250 hours of continuous gameplay at a 1ms report rate in Performance mode on just one AA battery. Switch to Endurance mode with a 8ms report rate using Logitech Gaming Software (LGS) to extend battery life to up to nine months on a single AA battery."
The Logitech G305 LIGHTSPEED Wireless Gaming Mouse does not use Bluetooth, but instead, a small USB receiver. The top of the mouse can be removed to reveal a hidden compartment for the aforementioned USB dongle. It is a right-handed affair with thumb buttons on the left side. On the top is a vertical-only scroll wheel and a DPI selector button. Logitech says the buttons use special "tensioning" to create a consistent clicking experience.
Logitech shares the following specifications.
Tracking
Sensor: HERO
Resolution: 100 - 12,000 dpi
Zero smoothing/acceleration/filtering
Max. acceleration: > 40 G
Max. speed: > 400 IPS
Responsiveness
USB data format: 16 bits/axis
USB report rate: 1000 Hz (1ms)
Microprocessor: 32-bit ARM
Durability
Buttons (Left / Right): 10-million clicks
PTFE Feet: 250-kilometers range
Physical specifications
Height: 4.6 in (116.6 mm)
Width: 2.5 in (62.15 mm)
Depth: 1.5 in (38.2 mm)
Weight: 3.42 oz (99 g)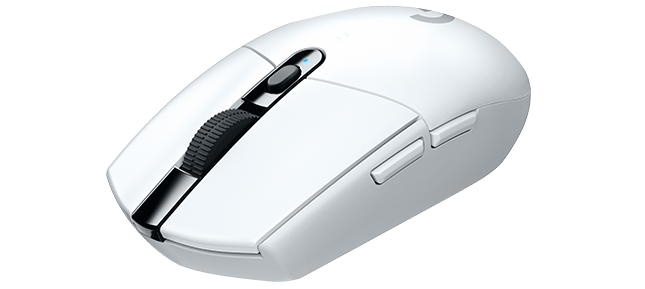 The Logitech G305 LIGHTSPEED Wireless Gaming Mouse will be available at many popular retailers later this month. You can pre-order it immediately from Logitech here. It can be had in black or white at the incredibly low price of $59.99.