Logitech Keys-To-Go portable wireless keyboard gets three new color options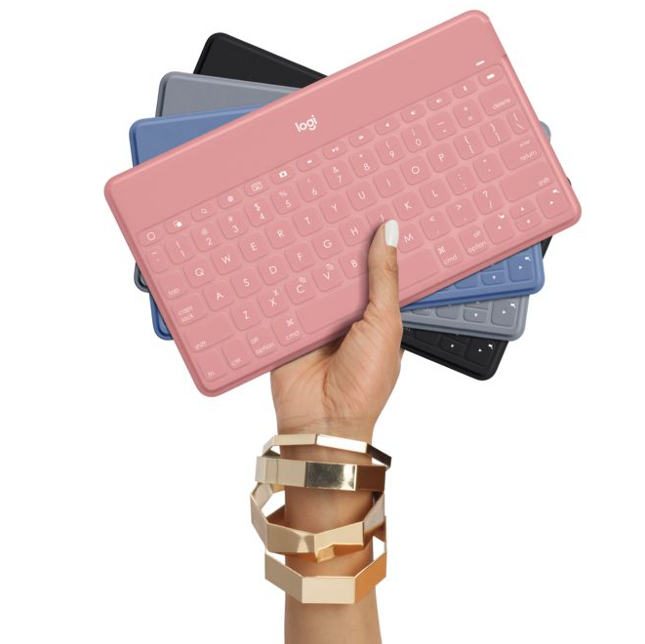 These days, thanks to smartphones and tablets, consumers are quite adept at typing on glass. Believe it or not, this was not an easy transition. Many early smartphones had physical keyboards, making typing a better experience. Ultimately, screen real estate won out, and consumers preferred all-screen devices, such as the iPhone.
Unfortunately, while typing on a touch screen smartphone is very doable, it isn't exactly a comfortable or productive affair. When possible, most people would probably prefer to use a larger physical keyboard. Battery-powered Bluetooth keyboards make this possible, and one model in particular -- the Logitech Keys-To-Go -- is extremely portable, making it easy to throw in a bag. Today, Logitech unveils three new color options for this popular product.
"Logitech Keys-To-Go, a fan favorite since its launch, is expanding its color palette with three new colors in time for spring and summer featuring Stone, Blush and Smokey Blue. This new collection of trendy colors is available so you can upgrade your style game and take your Keys-To-Go everywhere," says Logitech.
ALSO READ: Logitech unveils 2018 Art Collection of M235C wireless mice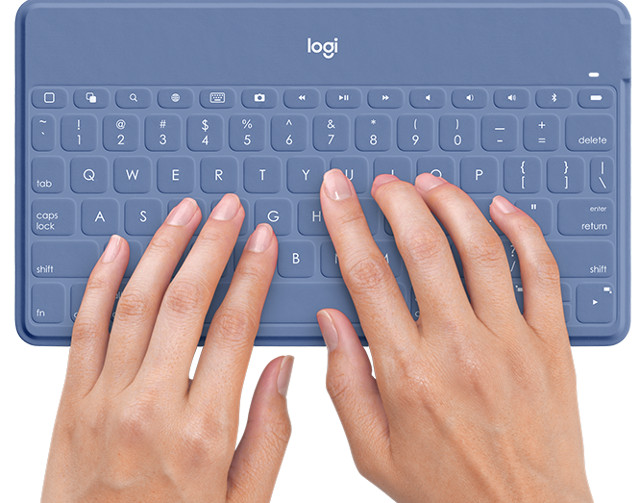 The manufacturer further says, "Keys-To-Go comes with an iPhone stand and is perfect for all of your Apple devices -- iPhone, iPad or Apple TV -- and is also compatible with other Bluetooth devices including Android and Windows. We kept all the features you love about Keys-To-Go so it's still ultra-slim, ultra-light, super portable and easy to tuck into your messenger bag, purse, backpack or suitcase."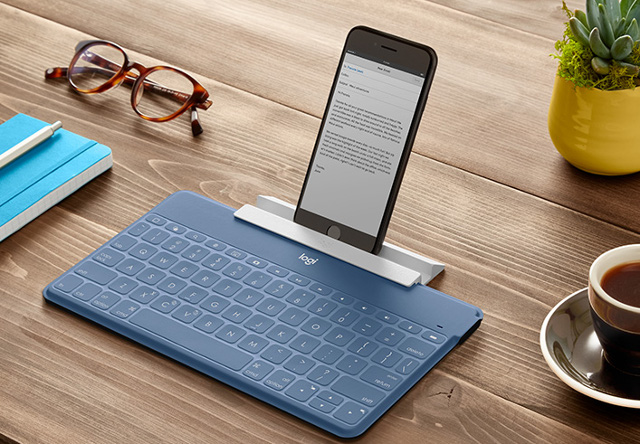 Besides being svelte and portable, it is very durable too. While I wouldn't purposely spill a drink on it, it is resistant to liquid, making its survival much more probable. Logitech calls it "Spill-proof."
If you would like to purchase your own Keys-To-Go keyboard in one of the new colors, you can grab it here. The $69.99 asking price may seem a bit high, but Logitech's quality is legendary, and the durable nature should make it last. Not to mention, having the ability to type on a real keyboard as opposed to pecking away on a piece of glass can be priceless.