Microsoft announces Surface Hub 2 -- but you won't be able to buy it anytime soon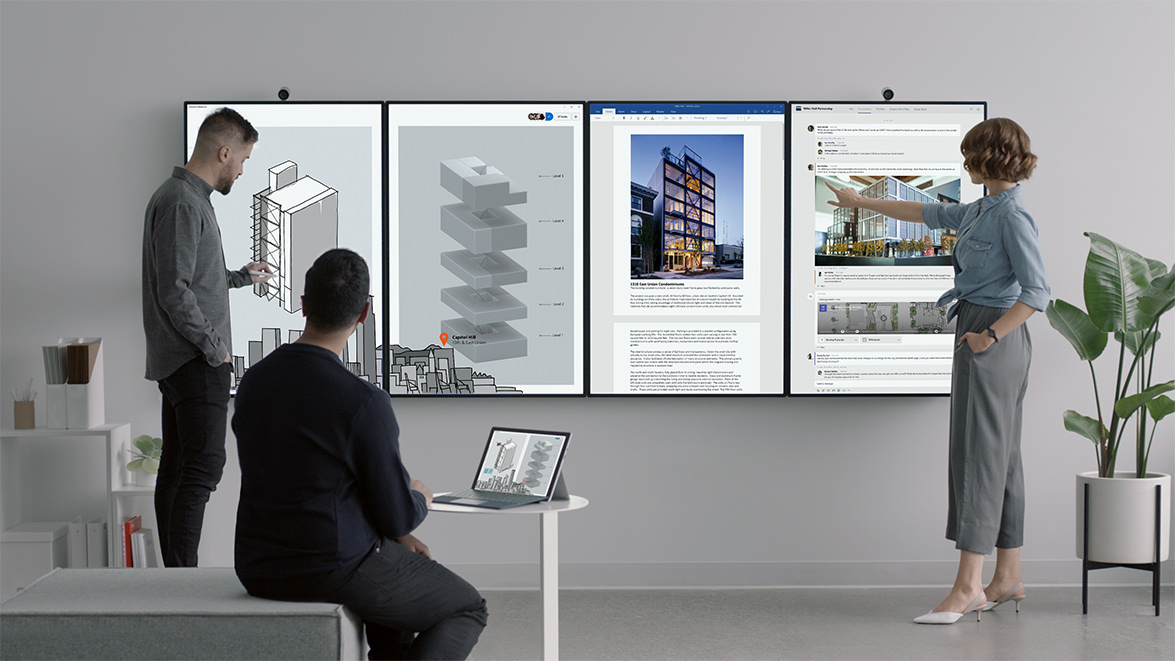 Microsoft's original Surface Hub was plagued with manufacturing problems and delays. The giant wall-mounted Surface, aimed at businesses, was first announced in 2015, with an estimated shipping date of July 1.
That date came and went, and Microsoft announced that it would instead arrive January 2016, but then missed that deadline as well, and threw in a price hike for good measure. The product eventually started shipping to businesses in March 2016. Now, just over two years later, a new generation of Surface Hub is being announced. Want to get one for your business? Predictably it's not going to be available anytime soon.
Surface Hub 2, Microsoft says, has been "designed from the ground up to be used by teams". The 4K+ 50.5 inch multi-touch display has been designed with Microsoft Teams, Whiteboard, Office 365, Windows 10 and the intelligent cloud firmly in mind.
There are 4K cameras that rotate with the device, integrated speakers and far field mic arrays, and the device "scales and adapts to your space" by letting you tile up to four screens together in portrait or landscape mode. Dynamic rotation lets you choose the orientation that best suits your needs.
Steelcase has created a system of rolling stands and mounts for the new product.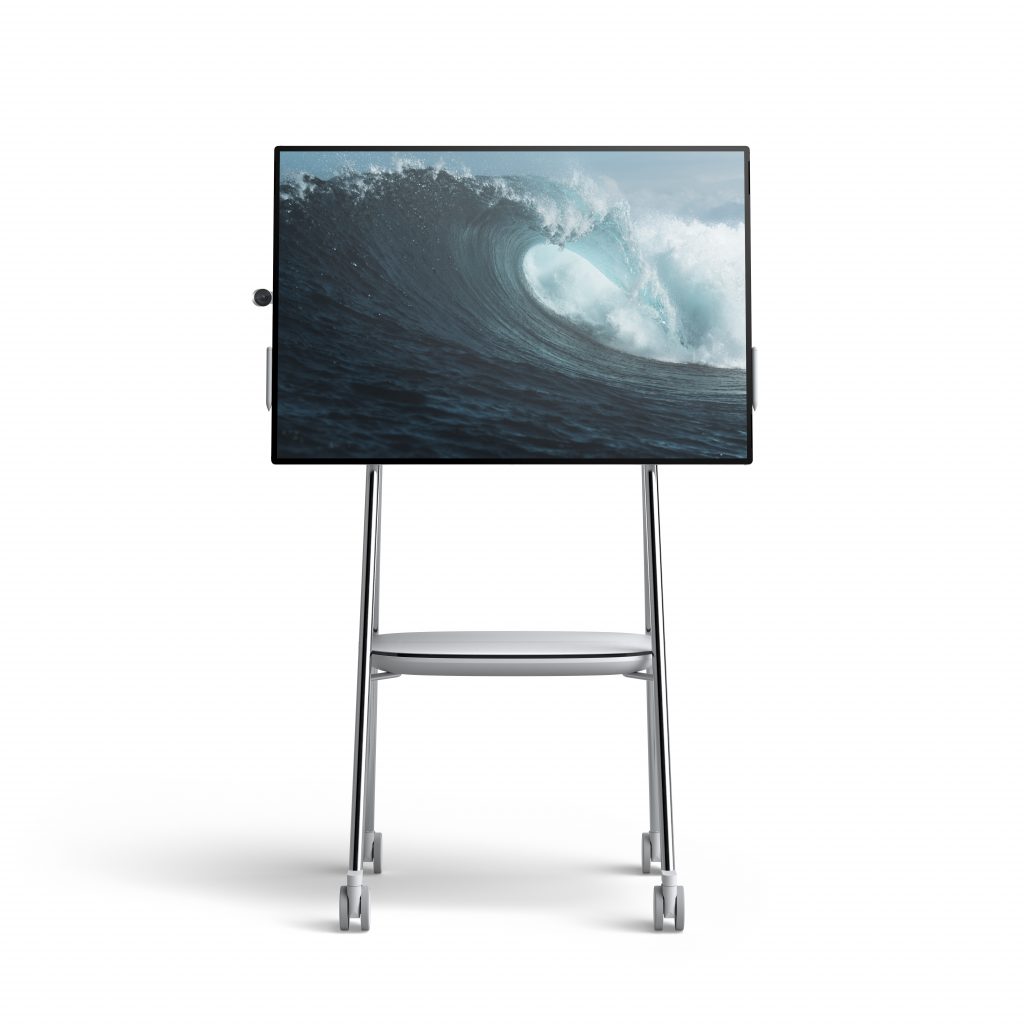 Microsoft says it sold the first Surface Hub to more than 5,000 customers across 25 markets, with over half of Fortune 100 companies owning at least one.
For any businesses interested in buying the successor, there's an inevitable wait ahead.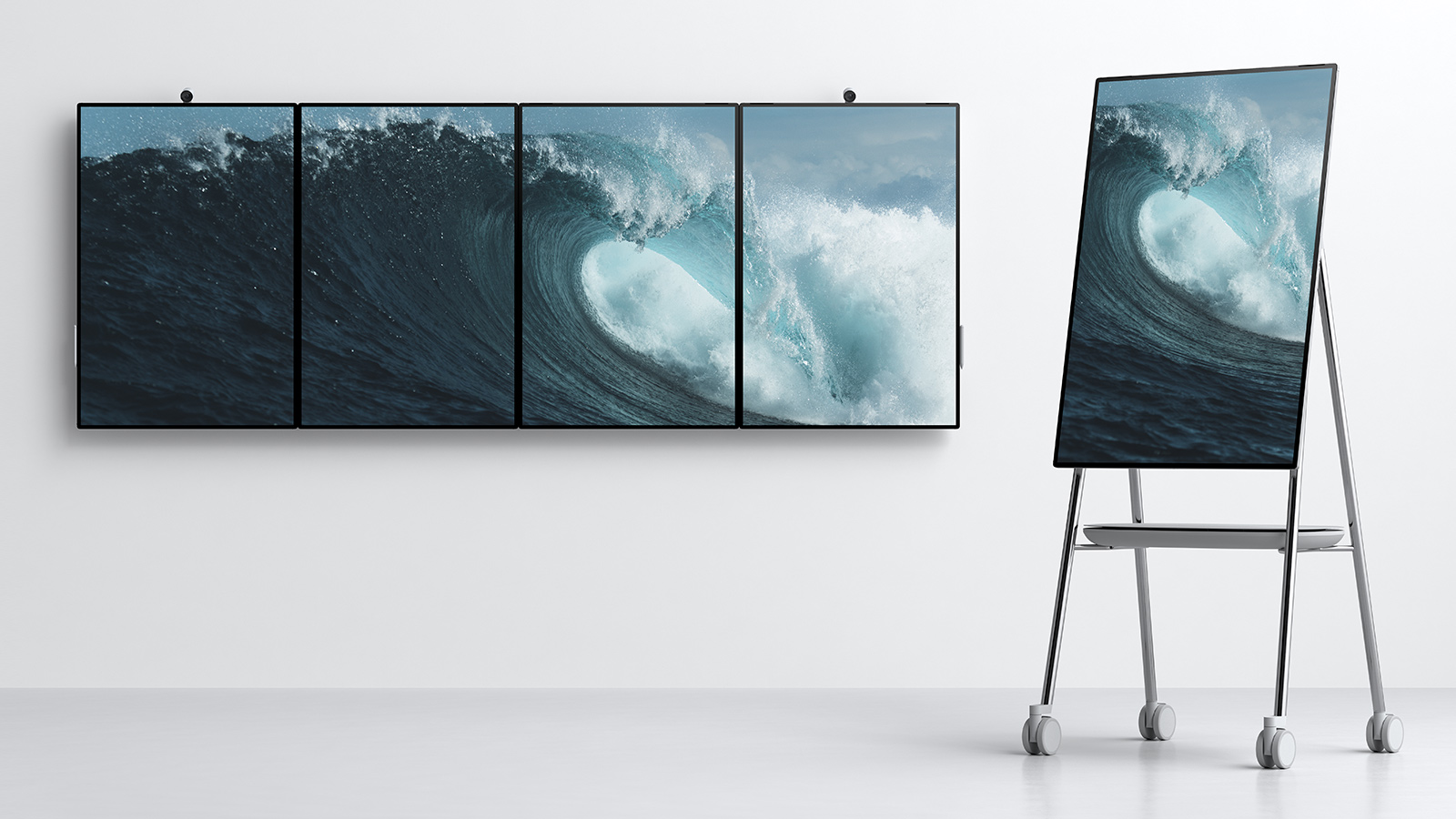 Microsoft aims to begin testing Surface Hub 2 with "select commercial customers" this year, with a view to retailing it at some point in 2019. There's no word on pricing yet.
You can find out more about Surface Hub 2 here.