Ubuntu 18.04 LTS hits the Microsoft Store for Windows 10 users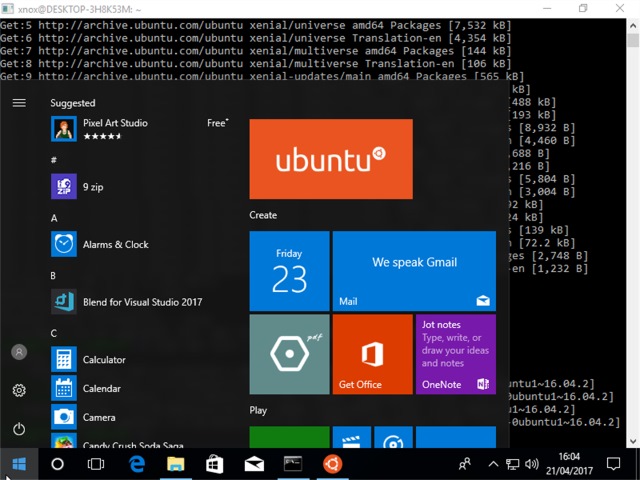 There are now two versions of Ubuntu available to download from the Microsoft Store. Adding to the existing Ubuntu 16.04, Ubuntu 18.04 has also now arrived.
The addition comes just weeks after the official launch of Ubuntu 18.04, and it gives Windows 10 users the option of working with the new LTS (long term support) build of Ubuntu. The older version remains supported for the time being as well.
See also:
Weighing in at a little over 210MB, Ubuntu 18.04 provides access to the Ubuntu Terminal, as well as the latest version of command line utilities such as bash, ssh, git, apt and so on. In order to install the software, you'll need to enable Windows Subsystem for Linux, and you will find that 16.04 and 18.04 will install happily alongside each other if you would like to have access to both of them.
In a blog post over on MSDN, Microsoft's Tara Raj says:
We're happy to announce that Ubuntu 18.04 is now available in the Microsoft store. You might be asking why there are a couple different Ubuntu apps and what we plan to do with those. The Ubuntu apps you see in the Store are published by Canonical. We partner with them to release the apps and test them on WSL. As per Canonical's LTS schedule, both Ubuntu 16.04 and 18.04 are supported for 3 years. Keeping this overlap in support in mind, "Ubuntu" is still 16.04 and "Ubuntu 18.04" is as named. We will be Updating the Store descriptions and such shortly.